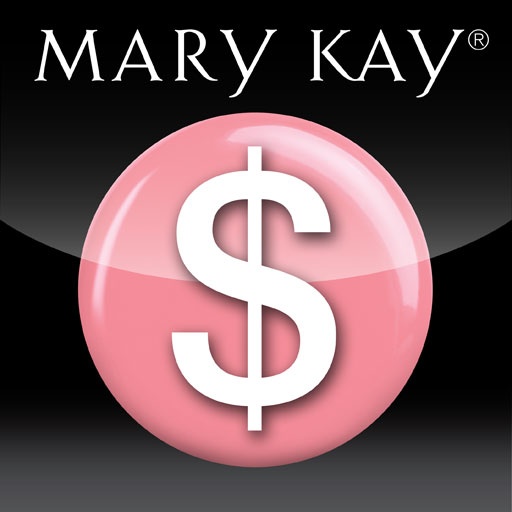 Written by Raisinberry
A while back, a Director wanted me to know that since I told my story on Pink Truth as so many other Directors have done, that I was one of those unethical Directors that needed to be weeded out of Mary Kay.  It seems that I, while decrying the pyramid scam of Mary Kay Cosmetics, was blowing the whistle on myself. Apparently while appearing to be angry at the company, I was actually angry at myself for my bad acts.
Now I got to pondering that idea, because we all know, those of us who elected to keep preserving the "find a way" mentality, that we ordered the merchandise, we used the scripts, we followed our leaders, we listened to our Directors and Nationals, and we made the stupid month end decisions to order well past our need. We did it. I did it. So I am to blame. I certainly agree with that.
Now we get to ponder a few more questions. Why? How? Who? When? Because without all these questions and answers fully in view, the story of financial abuse and whether each Director is solely guilty for being "unethical" is not fully understood. Any search for truth needs as many facts as possible. Why does any consultant get in financial trouble in the first place?
Consider the free product ordering bait to get a beauty consultant to place a $600 order and up. She does not get the bonus product if she orders throughout the quarter, to accrue it, she only gets it on the first order, and she gets a whole bunch if she orders $4,200 wholesale. She is told "profit level" is $3,600 wholesale which is meaningless information, since she does not EVER need to have a "full store" of inventory, and any actual retailer would never tie up cash in inventory that sits on shelves collecting dust. At $4,200 wholesale, she gets over $9,000 worth of retail product delivered to her, merchandise that would take her 18 weeks or 4.5 months to move, if she even had what was needed. (And that's only assuming she is selling $500 retail per week, each week. That's difficult for most.)
But even with that large order, she won't have what she needs when she makes a sale. She'll have to order more of what sold or what she didn't have on hand…while the balance sits. So since this information, to load the consultant with star level merchandise was devised by Mary Kay, baited by Mary Kay, enhanced with prizes and one time ordering bonuses for going big, taught by NSD's to their downline, and reinforced in local star recognition events…who is responsible for this little bit of unethical behavior?
"Listen to your Director" was taught at every retreat, meeting, event, luncheon and Seminar. So the young trusting beauty consultant clearly learns to defer to her guidance. She isn't to question, as questions are negative and shunning is real. Don't think: Do! Keep it simple sweetie. You get 13% commission on your team when you order a $600 and 5 of your team order in the same month…are you really going to lose that extra 4% for the sake of a $200 order? Come on! Put it in. You'll sell it. This sage advice begins the "stretching" that is required for the remainder of the career path. It comes up time and time again, and getting a consultant to "stretch" to a higher commission level is great training. Soon she is accustomed to adding in that production on a dime. Now this unethical behavior belongs to whom?
And while production is on the table, wouldn't an ethical company actually track real retail sales? All contests, unit clubs, trips, queens and courts are all based on wholesale ordering. Not ONE piece of Seminar retail glory is actually true.
Ponder that a minute.
All Directors go along with the premise of Seminar because that is what is done. The company tracks wholesale…its easier we're told, and every Director plays the game without question. That means that it is space on credit cards that is being acquired, not sales excellence. Period.  Each NSD attempts to get her downline crew to work to the last possible second, borrowing credit space, recruiting and frontloading newbies, and maximizing product purchases in a heated frenzy, having NOT ONE THING TO DO WITH ACTUAL SALES. Portions of these orders will be sold or get sold, but that's not what Seminar honors. In a word, Seminar is a fraud.  I am curious where the unethical line is drawn now, since the Director challenging me continues to do what she's always done.
Within the world of Mary Kay, the dynamic is control. We think alike, we talk alike, we script alike, we program in the positive and watch positive videos and regurgitate only what our upline and top Directors have told us. If you suddenly awake from that indoctrination and discover you have been a willing dupe, you may be guilty of your lack of analysis, but who told you it was paralysis? We did what we were told and conditioned to do, and since the programming remains intact by the never ending events a Director must attend, she rarely gets the independent viewpoint to fully assess the damage.
The "control" continues, throughout every incident of Director duties. You must attend or you let the area down. (Cha ching) You must have the new line or your Unit won't order it. (Cha Ching) You must requalify for your car or your Unit will feel like losers. You must "stretch" so you can attend the luncheon…the speed of the leader is the speed of the gang. (Cha Ching)
"What if I haven't sold it?"
"You'll sell it." Another dose of soft pressure, combined with a willingness to please, and another Director bites the production bullet.
All any ethical Director needs to do to find out where the truth lies is to look honestly at her financials, her people, their results, and her past. Look at every team leader and up, at all the product they bought and never profited from. Look at every DIQ who was taught to order to "make production"…and upon doing that, fell deeper into debt. Look at every consultant who joined to make money and lost it instead. Look at every Director placing orders to hit the required $4,500 wholesale production per month, over and over again. Imagine how in the world could they be selling all that product? Face that you know, they aren't. You don't sell what you have on your shelves. You lie to yourself to quiet your own conscience, and you condemn as unethical the Directors here, who are done with the charade.
We chased the "dream" long past any chance of fruition. Most of us were good at it. We were encouraged to never quit. We were told the only women who fail in Mary Kay are those who quit, and since we believed, we kept going, trying every new idea to make it work. In reality, the only ones who fail are those who continue, blindly repeating the lies they were fed without ever evaluating the facts. They fail as human beings. They care not, how many of their members are drowning in debt, on their good advice. It's just an opportunity they tell themselves, and they move on. No? Next.
The only women making money in Mary Kay are the ones who are making it off the backs of their offspring and downline unit members. They do it the Mary Kay way…which surprisingly is the most unethical way of all. We who are the "weeded out" are happy to finally be among the clear headed women of the world who know the real definition of integrity, and have paid the price of fighting for it.