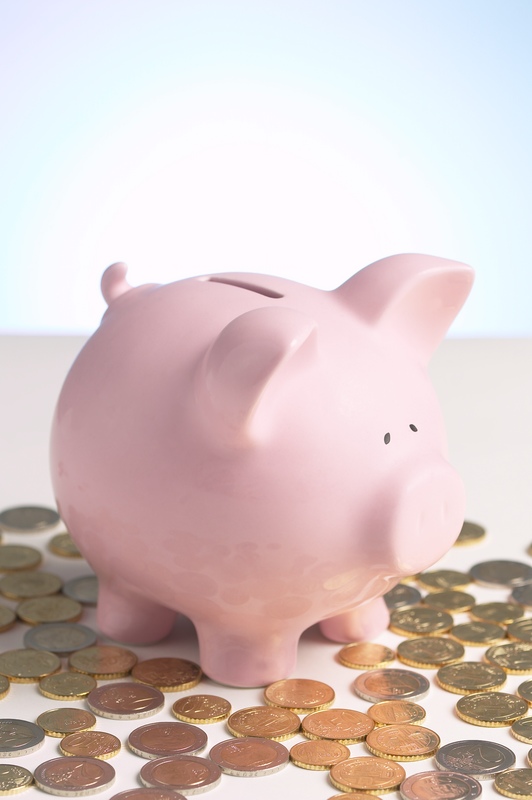 Here's a tried and true method of talking a consultant out of returning her inventory. We wouldn't want her to do that! After all, the sales director will get a commission chargeback if the consultant returns her products.
We are all well aware of Mary Kay's 90% buyback policy, whereby an independent consultant or sales director can return inventory purchased within the last year for 90% of its wholesale value. (Details here.)
Often, this is touted as some big privilege, and one of the many reasons recruits should sign up with Mary Kay. They are being offered a "no risk" opportunity with a wonderful company that is oh-so generous to the consultants. (Well there really is a risk, isn't there, when you consider the 10% lost, the cost of supplies, the cost of shipping, the cost of interest on your credit card, etc?)
Yet when the time comes for a consultant to say "so long" to Mary Kay Cosmetics and exercise this option, the sales directors try everything in their power to talk them out of it! Of course, it's not because they're really looking out for the well-being of the consultant and her family, is it? It is more likely because the sales director doesn't want to have to pay back the commission on the returned inventory (known as a commission chargeback).
This a common director scripted used to talk consultants out of returning their inventory:
Dealing with Product Return and Commission Chargeback
***The Most important thing to remember is to ask lots of questions. You've got to ask questions.***
*What do you remember @ the excitement you felt when you first signed your agreement? (Write down what they say. Don't let them get into "buts". Repeat the question if you have to. You are going to bring them back to their "why" later)
She needs to feel needed:
We've been friends a long time. I need your friendship and MK aside our friendship will stand. (If friends)
When did your feelings about things change?
Did your dreams change, did your "why" change, or do you think you just ran up against some obstacles and got frustrated?
I could tell you horror stories about consultants who returned their products and closed that door forever and then something changed in their life and for some reason they needed MK. I don't want that to happen to you. You know, forever is a long time.
Concerning commission chargeback:
If you were the President of MK and you paid a consultant commission on an order that one of her team members placed and then that team member turned around and returned the product, wouldn't you ask for the commission back on those items? What would you do? MK is so generous to us but this is a business. They have to make smart and sensible business decisions.
Think about this… If you were in my shoes – if you were and Director, and a consultant added her very first team member, do you think I should say at that time, "Congratulations, but I just want you to know that the consultant can return her products at any time and you will have to pay that commission back." What would you do?
You know, MK is so good about making sure we have all the information we need about the business to be successful, but it is our responsibility to read the print. It's all there (Career Essentials) but we have to take advantage of it.
I'm a new Director. What could I do differently or better in the future?
***If she still insists on returning her products, have an exit interview with her in person.***
***The following information was received from a Consultant who sold back product and has given permission to forward her words to others. You can send an e-mail with the following:
Hi [sales director],
Remember me? xxxxxxxxxx?
I would like to start this letter with an apology. I know that I alone can not make or break your business, but I also know that when I returned product it took away from your production and caused you to have to return some commissions paid, and for that I am truly sorry.
This has been a roller coaster year for me. I have spent the last couple of months looking back over my previous mistakes and failures. I have been upset with myself over giving up so quickly and so easily. In looking back, I see how I allowed the opinion of certain negative influences to dictate my actions. I take full responsibility. The sign of a successful person is not that they have never failed, but that they have failed many times and always continued to try. Unfortunately, I quit before I even gave myself a chance to get back on the horse after only one fall.
I regret with all of my being that I will never have the opportunity to know where I could have taken my Mary Kay career. Sending back product was the equivalent of saying, "I am a failure. I do not want to succeed. I quit. I give up. I will not put in the work necessary to reap the rewards." If there was any way to take back that action, I surely would.
What all of this has taught me is that I do not want to be that person. I have continued to watch your future national area expand and I wish I were still a part of that team. You and the women in your future national area are on fire! What an incredible opportunity I missed to be associated with positive, go-getting woman!
While you do not know it, you have continued to influence me. I have realized that in order to become the woman I know God made me to be, I have to emulate the strong, successful women. So thank you, Allison, for being a role model. Thank you for showing me and countless others what determination, integrity, and perseverance can do.
If the Mary Kay rule book ever changes and allows for those who returned product to acknowledge the error of their ways and be a part of the company again, please let me know. In the meantime, I will continue to use the lessons I have learned from this experience and from you to hopefully find an incredible opportunity to grow and shine…though, I do not believe there is another opportunity as wonderful as I one I so quickly gave up. I wish you and James and your area all the best God has to offer.
Merry Christmas and Happy New Year.
They covered it all. Make her feel needed. Reminder her that you're friends (yeah, right). Give her a little guilt about your commission chargeback. Make sure she knows she's a loser and quitter if she returns her inventory. Remind her of how she won't be in our little sorority if she quits. Make her think her dreams won't come true without Mary Kay. Bravo, ladies. Quite the performance.