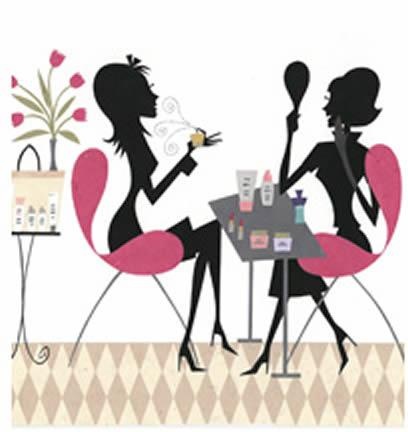 What happens when you hold a Mary Kay skincare class and you sell nothing…. and a new recruit is watching? Retired NSD Anita Garrett Roe thought that was a good thing and even put together a training document it.
She realized that if you've got a new recruit along with you and have zero sales, it doesn't look too good. After all, everyone said MK products sell themselves!!! The problem is that it is very common to have low sales at a class.
It is very easy to have 3 or 4 women at a Mary Kay skincare class and sell less than $100 retail. Don't let them fool you with their bogus claims about averages and such. ("Average" in Mary Kay really means "I once sold that much as a class, and I think I could do it again, but I never have, and probably won't, but I"ll still call it an average because it sounds good.")
So what do you do when you've got a newbie along and your sales are terrible? You tell her you didn't properly coach the hostess. Then pretend it never happened.  Anita elaborates:
HOW TO SAVE FACE IF YOUR SALES ARE LOW ON AN OBSERVATION CLASS
Try to get her out to see you do one of your own classes.. Tell her, "for my sake, I hope I have a $700 Class, but for YOUR sake, I hope it is ZERO because you'll learn more…"
Then do the class If the sales are HIGH you say, "Well, we had one for me tonight. Too bad the sales weren't lower.. then you would have learned more…"
But, if the class was very low in sales, you say, "Tonight we had a class for YOU! There was a reason for this and it was because somehow I FAILED to inspire the hostess enough about what she would get out of this class…hostess coaching is so important, and that is the reason." (Say this even if you think you DID do a great job on inspiring her. This helps the new consultant feel like there is a reason for everything.)
If you say,"Oh, she was a BAD hostess," your new consultant is looking at you thinking…"if my fearless leader can't even make this work, how can I?????" The way you handle it is so important, but never be afraid to take someone along on your classes. It is just good business to have a full datebook and take your new consultants out with YOU on the class instead of doing a class of theirs. If you hold your own classes, you will be "Let them LEARN while YOU earn!"
This is what Mary Kay always taught us. She never did business debuts. She never did tell a new person all they had to do was bake a cake and then she would come over and do everything. She never did say to Directors that this was the way to go.
If you are still doing Business Debuts please stop it. Go back to the way Mary Kay taught, try the above on your next 10 recruits. You will be simply amazed at how much stronger they will be.
Your new recruits should be following these steps: Observe 3 Classes, Attend Orientation where available, Book 8 and hold at least 5 in a two week period of her choice. This will get you strong team members. Do not do her first class for her.
If she asks you to, decline. Say, "Your friends are all going to be there, and if I am there, your friends are going to think you are an amateur. Besides, it is your class and you will be doing the talking. I might make you nervous, so it is better if you just have my phone number handy if you want to call and ask me something…you can do it!"
And, both types will run out of bookings one of these days. Guess which one is only going to sell lipsticks and reorders to her friends? Guess which one knows that the phone is her friend and she can get on the phone again and book some more classes from scratch?
Make your life easy and your unit strong! Take them out with YOU on your classes instead of holding business debuts!!
Do you see the key here? You don't do ANYTHING that isn't going to directly earn you money. Debut for a recruit? Nope. Doesn't pay me. God forbid that we'd just help her out when she's doing her first class.