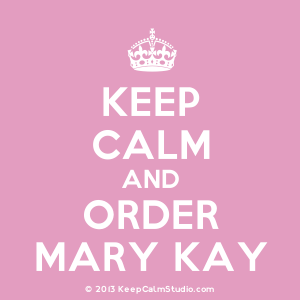 While this piece mentions you know your consultants are selling, none of the "reasons" to actually have to do with selling. Literally! None of the below reasons include the fact that you've sold products.
This is part of the rampant deception in Mary Kay. The words say selling products is important, but the actions do not. The focus is on ordering, not on selling.

This bit comes from a piece for potential directors called "On the Road to Directorship." This is step #3:
Determine The Reasons To Order
Each month there are varied reasons on why your new and or existing team members would need to order. Of course encouraging them to order would mean you KNOW that they are selling consistently and working with proper money management to either control their current inventory at profit level or build to profit level status.
Some examples of reason to order would be:
Earned Discount Privilege,
Star Consultant Status
Referrals from the company
Consistency Club
Support The Team & Unit Goals,
New Product Arrivals
Free Product Bonuses
Commission Checks
Prizes!
Jot down your reasons in a notebook!
When she says the part about knowing that they are selling… can't you just hear her snicker and imagine a sly little smile on her face? As if she KNOWS she has to say that but she knows it's almost never true.