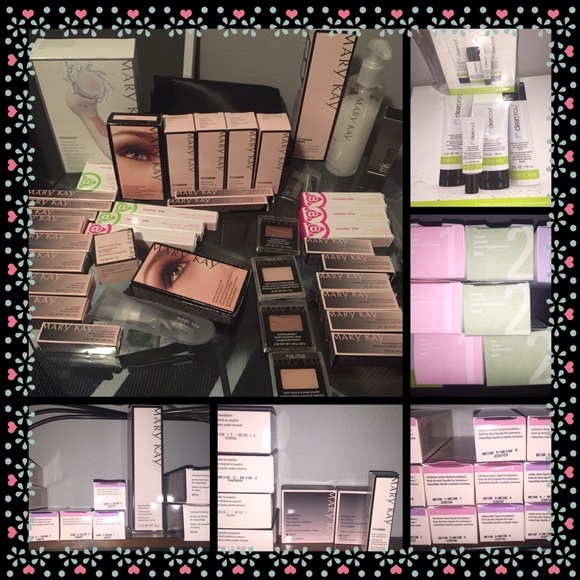 You've just been recruited into Mary Kay, and your recruiter and sales director are telling you that you need inventory. You can't sell from an empty wagon! No one wants to wait for their products! Sephora has products on their shelves, so you should too!
Unfortunately, purchasing inventory is one of the biggest downfalls for women in Mary Kay. Women end up with more products than they can sell, but they still end up needing to place orders for inventory they don't have, and their inventory stockpile gets bigger and bigger.
Even if you try to be cautious and only purchase a small amount of inventory, you will run into problems. If you can find customers, you will not have the products they want to order, so you will be constantly placing orders. There are minimum order sizes, so you will find yourself ordering extra products you don't need, simply so you can meet the minimum.
One Pink Truth member came up with this answer to the question "Do I need inventory?":
This is a twofold question. First of all, do you need an inventory? Certainly not in the beginning. Most women are familiar with online ordering, and waiting for their products. Women that order from in-home distributors expect to wait for their products. So as you begin your experience with Mary Kay, you need to take time to determine your customer -base, and see what you sell the most of.
If you are tempted by all the free products that are included in your initial order, remember that it is like buying things you don't need, just because they are on sale. Don't fall into the trap of getting "free" product and ordering product you don't need just to meet the bar for the next bonus. Unless you sell it, it becomes debt, not an investment.
What size inventory should you have? As you gain customers, you will begin to have an idea as to what products you sell the most. When you are able to determine what would be valuable to have on hand, then you can slowly begin to order a couple extra things here and there to have ready for your customers when they order. To be honest, you do NOT NEED TO HAVE PRODUCTS ON HAND. Charge your customers shipping if you need to, and order their products in groups. In any given month, several customers may reorder, and then you can place one order at the end of the month.
Do not, under any circumstances, allow your director place your first order, especially if you have decided to buy an inventory. She will order you a sampling of almost every product, things you may or may not be able to sell. YOU need to determine what products you will sell, and no one else. This is your decision. If you do not know what to order, do not order inventory! Make a smart business decision and wait until you have the money to place an order, money generated from your sales.
Please avoid getting a credit card and placing an inventory purchase on it. It is debt, according to any financial adviser. It affects your credit score, opens up yet another temptation to buy even more extras for your Mary Kay adventure, and starts you off on poor financial footing.
You may lose a few sales because you don't have products on hand. However, the small amount of profit you might have made on those sales is nothing compared to the money you will lose by stocking inventory you don't need, purchasing additional unneeded products to meet order minimums, and the interest you will pay on the credit card debt related to your inventory purchases.