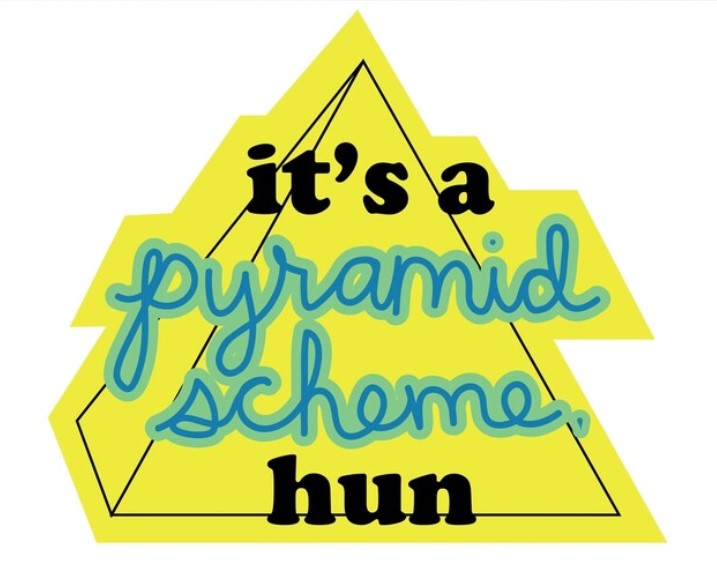 Sometimes we have Pink Truth critics who come from within the anti-MLM community. They don't think we're doing enough or doing the right things. People focus on different things, and that's okay in my book. Fans of Mary Kay say we should stop trying to "take down" MK. No, that has never been the mission.
Critics of MLM say we SHOULD be trying to take down MLM. I decided long ago that trying to get the government to stop MLMs was futile. Trying to destroy individual companies was useless. What I *thought* could make a difference is education. If you're considering Mary Kay and you bother to take 5 minutes with a search engine, you'll find Pink Truth. If you can be bothered to read for 5 minutes, you'll find enough that should stop you in your tracks. You should seriously question signing up.
And we've seen that happen. We have helped women avoid MK. We have helped others get out and get their money back. Have we helped enough women? Probably not. But this is where I think we do our best work, and it's what we've been doing for almost 14 years.
Yet this critic has a problem with how we go about our business:
If you want to operate a grown-up website that pokes fun of MK and the MK "leaders" AND is also devoted to reaching outward to educate others about Mary Kay and other MLM scams, I'm all in. If you want to coddle your little girls and not support greater change, I'm not interested in wasting my time.
I want to help other people not get scammed. I want to get media attention towards these MLM scams. I want to influence the FTC to take action against them. Your website needs to change, or it's simply not worth my time.
People think they have the upper hand when they kick me off their websites. But it's not my problem, it's because they're not serious about working together to cause real change to take place. They think I don't understand when it's really that they don't understand and aren't serious. I fully understand, and if they don't want to work together to go after some rich fat-cat scam artists with lots of lobbying money, then count me out.
The internet is the greatest tool ever for leveling the playing field against scam artists, but if people aren't willing to leverage it and use it for good, then it's just like a hammer that lays on the ground and is never used.
Strong discussions are what is needed, we won't always agree. Friction causes progress, if the subject is the problems in MLM rather than somebody getting bent out of shape over an obvious joke. I don't see any curiosity on the website to discuss problems. You decide. Your website will be known for how you decide to run it.