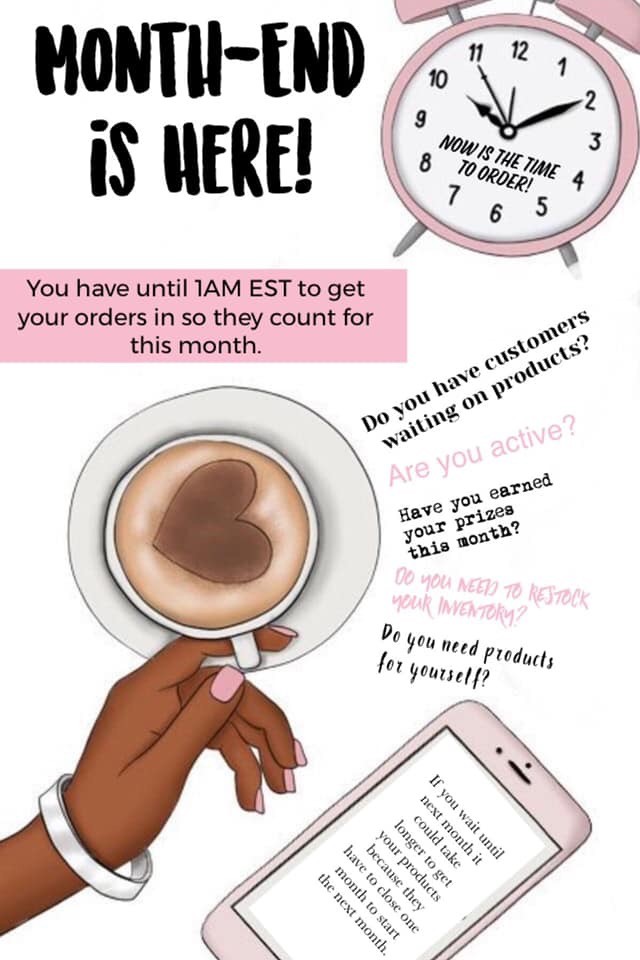 "You have to order before month-end!"
This is the lie they have been telling in Mary Kay for decades. They say you shouldn't wait until the first of the next month to order because your products might be delayed.
Tell me: If wholesale orders from consultants are filled in the order they are received…. What would be the difference between ordering at 11:59pm on August 31 and ordering at 12:00am on September 1?
The answer: Essentially no difference.
The have always promoted that you'd have "a delay" if you ordered on the first of the month versus the 31st. Sure, the orders on the 31st will be filled before those placed on the 1st of the next month. But how much of a delay could you possibly have?
Don't be fooled by this ploy.
Why would your director want you to order before the month ends? For her commission check. She'd rather have the commission on your order NOW than wait a month to receive it.
There's  a reason why you should not order at the end of the month, especially if you only place orders occasionally. Mary Kay places value on being "active." You are active in the month you place your order and two months after that, or three months total. If you place your order on August 31, you're considered active in August, September, and October. If you order on September 1, you're considered active in September, October and November. So if you want to be active, then you'd be better off waiting to order until we're in September.
I personally don't think being active is a big deal unless you need to be active to continue to receive commission checks OR if you are trying to place your once-a-year order to stay on the books as a MK consultant.