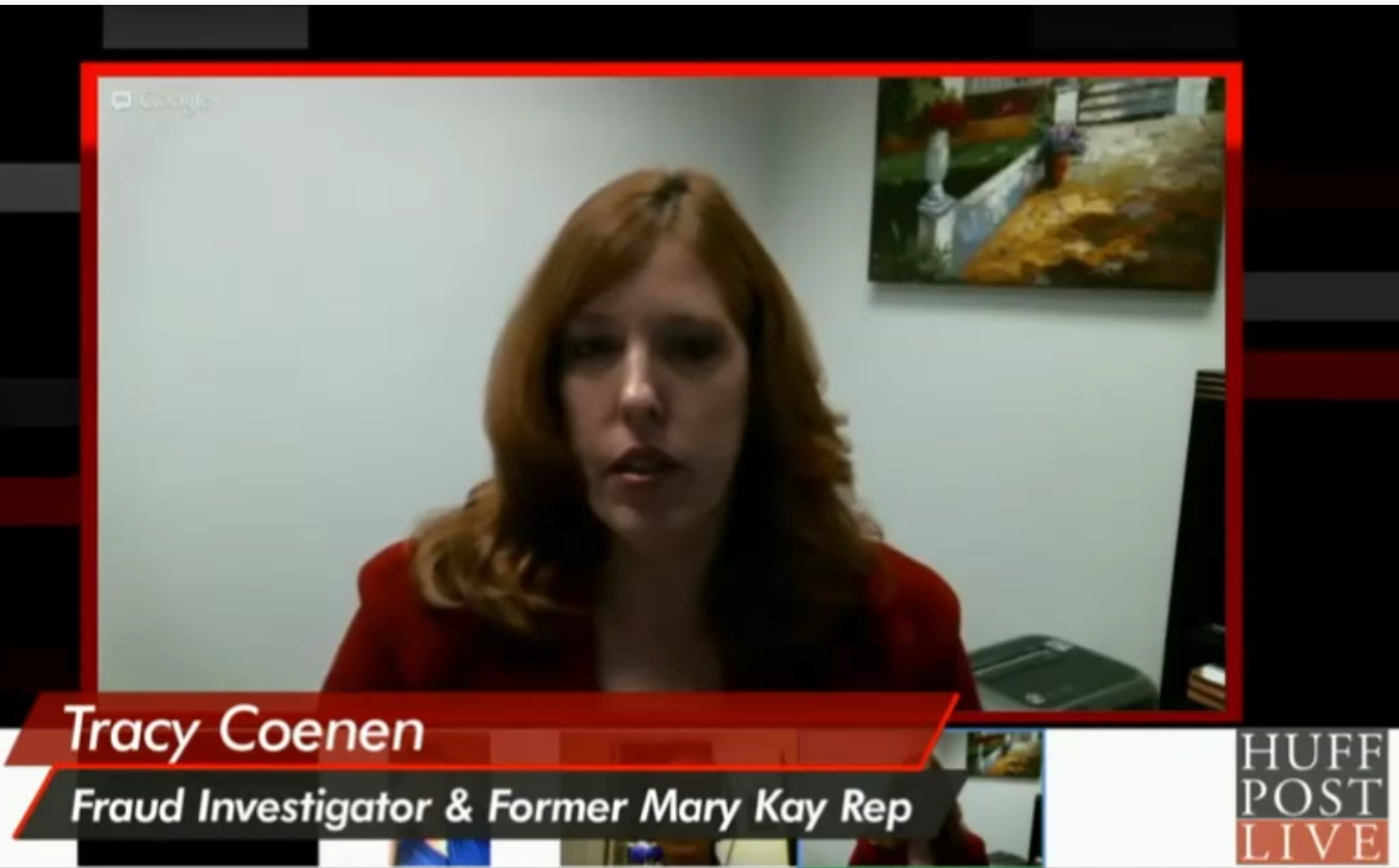 Have you ever wondered how and why Pink Truth was started? Below is a clip from my appearance on HuffPost Live (10 years ago!), in which I talk briefly about my Mary Kay experience and why I started this site.
It all began when I found other women on a consumer complaints board… and all of us were complaining about the Mary Kay "business opportunity."   I spent time there an on a few other sites discussing MK, and in 2006 I decided I wanted my own site about Mary Kay, and I started a blog called Mary Kay Sucks. Corporate leaders at MK thought they would wait us out, since sites like these always go away eventually. And 14 years later….
I love Darrell Overcash's advice to NSDs about how to handle us:
I would recommend that you not visit these sites at all, even to satisfy your own curiosity. I further recommend that you discourage anyone in your Area from visiting these sites – for two reasons. First, there is nothing positive to gain by reading the blogs. Why waste your valuable time reading such negative, false and upsetting exchanges when you can and should spend your time on positive endeavors? Second, because the life of any Web site is largely dependent upon the number of visitors it receives, we certainly don't want to be unintentional contributors to their success.