How many of you felt (or feel, if you're still in) the sting of the holiday open house failure in Mary Kay? Your upline insisted that you order a ton of Christmas products. After all, they're going to sell out fast! (They sold out, but only because everyone has a ton sitting at their houses, not because they actually sold the stuff to customers.)
You also bought all the supplies. The cute bags, tissue paper, cellophane, bows, crinkle paper, boxes…. packaged up all sorts of sets.
And then no one showed up. You have $500 or $1,000 or $2,000 into all of these products, and you sold a couple of pathetic little sets. Just like this lady: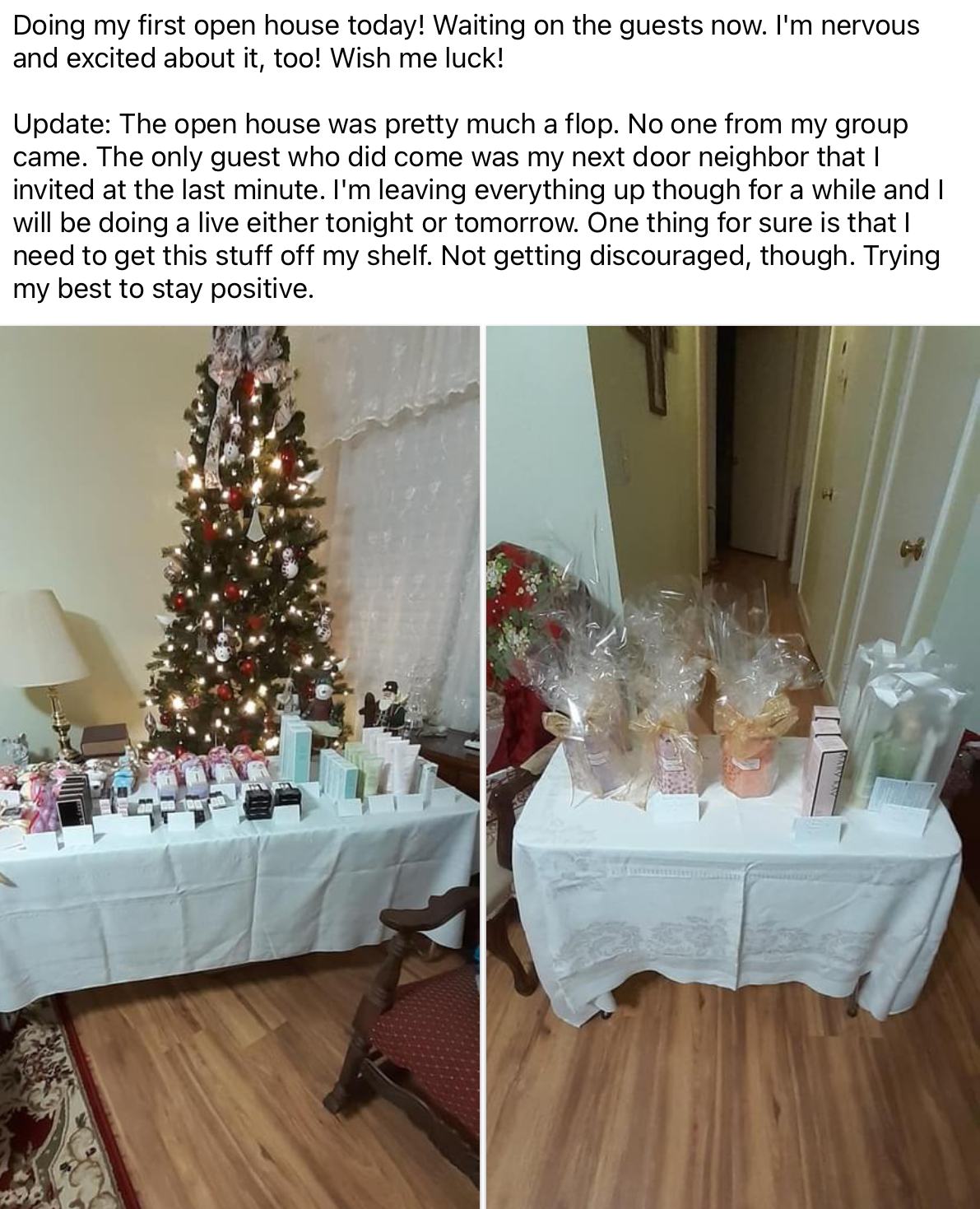 But she is not getting discouraged!
Honey, that is exactly what Mary Kay is counting on. You're going to keep trying. Because YOU must be the problem here. It can't be the system. (Although if you looked a little, you'd see that 99% of people lose money in MLM.)
It is the system. You are almost guaranteed to fail in MLM. Get discouraged. Please get discouraged. Stop throwing money down the toilet. Discount this stuff to wholesale. Get your money back. And leave MK as just a bad memory.
And how sad are these comments?