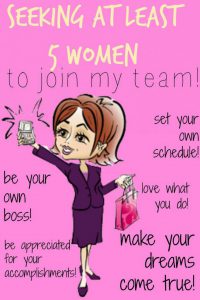 Long ago, someone at Mary Kay Inc. came up with this silly idea of calling Mary Kay a "dual-level marketing" program. Apparently, they didn't like the fact that the system the company uses is multi-level marketing (MLM) so they made up a new name that they try to differentiate from MLM.
What, you ask, is dual-level marketing?
From an older version of Mary Kay's Legalease:
"There is one wholesale sale (Company to Independent Beauty Consultant) and one retail sale (from Beauty Consultant to customer) of Mary Kay products. Thus everyone, whether Independent Beauty Consultant or Independent Sales Director purchases all products directly from the Company at the same published wholesale prices specifically for resale to retail customers. Each member of the independent sales force has the opportunity to buy at the same discount irrespective of their place within the independent sales force career path."
So this idea that there are 2 sales of the product (company to consultant and consultant to customer) somehow means it's this made-up term of "dual level." Whatever. Dual. Multi. It's all the same thing to me. You can put lipstick on a pig, but it's still a pig.
What I find really interesting is that the company always mentions that everyone buys from the company at the same wholesale price. There are no different discounts for people at different levels of the pyramid. THAT'S NOT TRUE!
Horrors, you say? Yes, horrors! Sales directors DO buy at a different discount from everyone else. Each and every sales director receives a commission of 9% to 13% on HER OWN PURCHASES of product from Mary Kay. That means she, in effect, buys at a greater discount than consultants.
I'm sure the Kaybots have a logical excuse for this, but I say if it walks like a duck and quacks like a duck, then it's a duck!
Oh, and one more thing. If we're looking at the majority of the sales in the company to determine whether it's "dual-level", then we really ought to call Mary Kay SINGLE LEVEL. We all know that most products are sold from the company to the consultant and then they never sell it to a customer. Single sale. Single level.
It's all smoke and mirrors. I don't know if any of Mary Kay's official documents still provide this definition of dual level. But consultants and directors still use the  phrase and parrot the words above. When they're trying really, really hard to get you to believe MK is not multi-level marketing, and using all sorts of silly ideas to do so… ask yourself why.