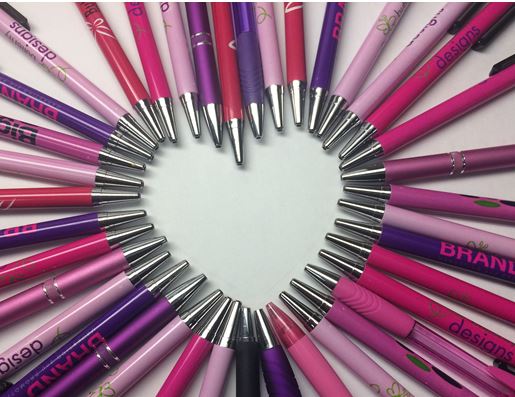 Written by SuzyQ
Many years ago, I was advised to send the third letter. Not the first or second one I wrote, but the third one I wrote, I could send. I have expanded that wisdom to include the third email. Pink Truth Critics, send us the third email.
There is sound rationale behind this practice. By the time you write and rewrite and rewrite yet again, you have calmed down and are able to articulate your message in a more thoughtful manner. It may have more of an impact if we can actually understand what you are trying to say.
A few more hints for your hate-filled missive, dear lover of Mary Kay:
We have already been told that we didn't have a gun held to our heads when we signed our agreements or ordered inventory. We've heard that no one forced us to do anything, we should have said no, it's not mandatory it's a choice.
We have been called lazy loosers and also lazy losers. This site has been referred to as "pink porn." We have been called terrorists, too, so come up with a new bad name to call us. We are bored.
We have been repeatedly reminded that we didn't work our businesses enough, or didn't work them correctly. We wanted to get rich quick without putting in the work.
We don't consider ourselves to be negative.
We also don't believe that truth is negative. We believe that truth is truth. Neither negative nor positive. Let's repeat that, truth is truth.
We talk about our truths. Our experiences in MK. We are not entirely sure how you can argue with that, and we are tired of hearing that our experiences don't matter.
We've heard you say that we just had one bad apple leading us. That your recruiter/director isn't anything like that. That everyone in your area is focused on selling and lots of women make money. We know better.
If you want to talk money, then scan and attach your tax return to your email. Show us some proof for what you claim. We will block out the names.
Just a little FYI, some of the icky people were women you saw at seminar, wanted to emulate, were on the path to NSD, drove a number of company cars, and were in Unit Clubs, and Courts, and went on Top Director trips. (Just a little reminder that you are not messing with consultants who signed their agreements last week.)
We can out-script you to death and have probably done more recruiting interviews than you have.
If you weren't questioning MK, you wouldn't be on Pink Truth in the first place. It's incredibly difficult, if not impossible, to click on a link on Google or another search engine accidentally.
Thank you for your input, thoughtful Pink Truth Critic. But you're going to have to get some new material, because we've heard it all before. And 15 years after it began, Pink Truth is still going strong. Guess corporate's plan of waiting for us to go away didn't really work out so well, did it?