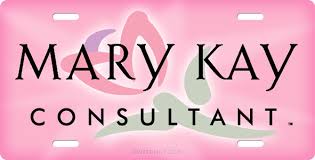 A concerned friend of a Mary Kay consultant requests advice from the Pink Truth community:

A former close friend of mine is a relatively new MK clone. This was after having tried other MLM schemes that crashed and burned. I found Pink Truth while looking for answers about the addictive quality of MLM, quality of the products they push, and what seems to be the victimization of women by women (i.e. I believe only a small percentage of men could be counted upon to say, "Hey, Joe, why don't you and the guys come to my house, have a couple beers, and listen to me drone on about overpriced XXX and how YOU can be part of this opportunity!).
My question is, Is there any help for my friend until she is broke, alienated, and stumbles upon PT for herself? The answer seems to be No.
I've spent a lot of time combing your site and finding it heartbreaking. Husbands who watched their darling brides turned into Kaybots, helpless to stop the madness. Kids who see mom sweat out the MK "business" for decades only to find themselves without resources or retirement stability. And former victims of the Pink Fog, finally emerging with amazing awareness and blossoming sense of self-worth.
How do I get my friend to stop scouring my Facebook feed for "acquaintances" that she can start bugging? What do I say to her husband, who literally told me that the pink boxes that flood their home are what she seems to need "because you can't sell from an empty wagon?" Gulp! How long can one keep smiling when she says that a "famous make up artist only uses MK because it's the best!" ("What do you suppose that artist says at a MAC meeting?", I wanted to ask.)
I've used MK in the past and didn't find the quality any different from a hundred other brands. Is it the religion angle that makes it more attractive? How do you take someone who has never been particularly faithful and turn her into a scripture-quoting, skincare-pushing bot? I'm both alarmed and amazed by this process.
Is there anything that can be said to a smart, beautiful, funny friend to wake her from oncoming nightmare? Or do we all just watch and wait?