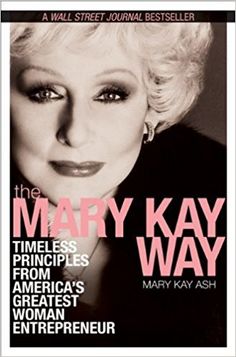 A Mary Kay consultant tells us we're wrong. Mary Kay isn't that bad. It's just a few bad people. And you were lied to because you ALLOWED yourself to be lied to.
Mary Kay is not as bad as you had imagined… It only reflects the kind of leadership you are in… Like anything under the sun, electricity can be bad cause I can kill you with that. In other ways, in can be good too, because with electricity I can now use my laptop to make a comment on this blog…hehehe Same with Mary Kay… Mary Kay is neutral… It can either be good or bad…
Yeah! I can see there are some bad practices Sales Directors and National Sales Directors that are creating this negative image… And it is Dishonesty…
I have been a Mary Kay Independent Beauty Consultant for 4 years now.. I have friends who are Sales Directors already but I chose not to go for Directorship at this time of my life and I'll tell you why… ?
It takes a whole lot of awareness to be a Mary Kay Independent Beauty Consultant and pray to God that your Sales Director has Integrity in doing business with you. ?
You are only deceived because you allowed the person to deceive you. Ouch! Yes, truth hurts and I realized this too… If you said No, there's nothing they can do to you. If they insist, be persistent with your No, too.
Your Sales Director can only suggest that you Move Up but it is still up to you if you want to move up. In my case, my Sales Director encourages me to be one of them already but I said I am not ready yet. I only violate one of Mary Kay's philosophy that is God First, Family Second, Career Third… My baby is still 3 months old so it's a No No for now… My SD has nothing to do but to wait for me to decide when I am ready… Good thing, she respects my decision. ?
Directorship journey should not be forced. If you feel it inside you that you're not ready yet. Tell your SD honestly like what I did. Because even if you passed the DIQ Level, once you become SD, you will be having a hard time keeping up with the target unit sales…hehehe
Fake it till you make it… I also disagree with this quote… You cannot fake something because someone might recognize you're faking it. It's my experience by the way. You need to be honest with your customers and friends. Also, realize that we have this so called Money Blueprint – this will tell you how much money can you keep inside your bank account or whatever… For ordinary person, like me, my money blueprint is only for ordinary person. This will take more years of personality development inside me to get a SD income without any faking or dishonesty along the process. Because, income or earnings is directly proportional to your personality development. That's why managers or business owners are paid high. And don't expect right away that you can sell easily your beloved Mary Kay products. It takes time to know the product and experience the product yourself. ?
That's why it is important to choose your recruiter more importantly your SD, to what unit you belong. Because in my case, I really decide to transfer to a new SD because my old SD and his unit members are hypocrite I should say…hahaha!!!
Why Mary Kay after all this and actually there are more… Because, at the time when I was having depression only Mary Kay gave me income that I can still eat a decent food. If I go to work, no one will hire because of my depression.. And if they did, I cannot manage to stay long with my job…