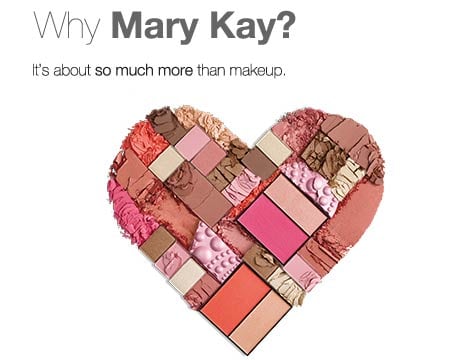 It is amusing that women who are so "positive" and "fulfilled" through their Mary Kay Cosmetics experience can hurl such insults and threats at us. Gosh, if we're so horrible, why do they want to stoop down to our level? Check out the advice for us from this happy and loving Mary Kay consultant…
This site is SICK. At least half the comments are from individuals that are STILL in MK, have been to Seminar, and go to meetings. Are you people really that sick to be involved in something and hate and criticize it at the same time? If you hate it so much (i.e. weren't successful in MK and are a raving, jealous lunatic) then get a different life (outside of this demented website) and forget about those of us that are successfully helping women who are THANKFUL for an opportunity, any opportunity, that has helped to change their circumstances. My life was changed, and why is that such a problem for you people? Oh, yeah, because you are insane.
Women have commented that they placed huge orders and didn't sell the products because they were too embarrassed to tell anyone about Mayr Kay. Ok, then you are just a bitter, pathetic dumb a$$ for complaining, and for being "talked into buying it" in the first place. What does that say about you? You didn't have a mind enough of your own to make your own choices NOT to invest, if you had no intention of doing anything with it to begin with?
Wow. The deranged, maniacal rantings on this evil-breeding site are just one example of the sickness existing in this world today. Ya'll need to get over all your anger and hatred, and get over YOURSELVES, before one of you finds yourself in a nut house. Seriously.
I was just curious about this site, because I couldn't believe what I was hearing. Now I am just in shock, but outside of that emotion, completely unaffected by your rantings and evil.
This company has been around for more than 50 years. It is solid. IF they were unethical or a MLM, as you call refer to it in your cybergossip, they would have been shut down. How come you don't attack Avon, or Tupperware? Other successful Direct Marketing companies? Oh, yeah, because you are evil and any mention of GOD scares the crap out of you, and makes you run like scalded dogs. Or perhaps it's that you were unsuccessful, and need to place blame somewhere other than on yourselves for your failure in the company. You just keep up the good work – and leave room for those of us who are actually successful.