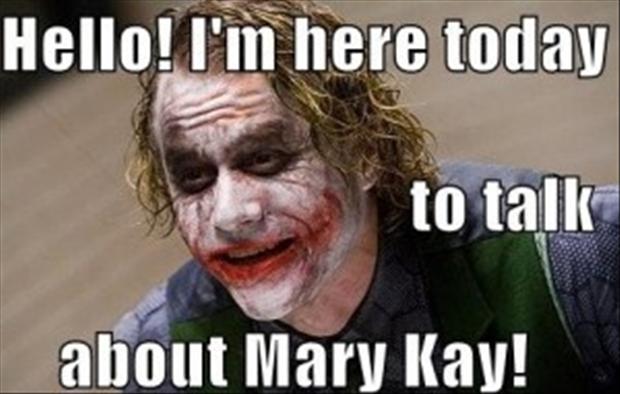 Thank you for making me even more passionate about my wonderful company. I think you are a sad person and I will continue to do my best to tell every single person I meet what a wonderful, positive difference Mary Kay has made in my life. I am sorry you are filled with so much hatred and I will say a prayer for you.
I have seen first hand women who help to support their children and families simply by their MK sales alone. Maybe you don't realize that earning even $50-$100 extra for a family can make a very large impact to them. I'm sure you don't… you obviously tried this and you obviously didn't 'work' the business. You sure work hard at hating and bringing others down. It would be amazing what you could have done with something positive. You do realize that women like skin care and make up right? It is something they buy.
There are so many things that need attention in this world. You could possibly think of putting your energy into something that will better our society and not waste so much time with this. Its time to think about getting yourself a life. You are UN- PATRIOTIC to take away the joy in owning your own business and the wonderful support that can bring to our economy and to women in this country.
This website is such a Joke to me I just had to respond. You clearly have no understanding of how business works and like ANYTHING in this world, it will not work unless you put in the effort. Funny… I know hundreds of women that make a 'living' on selling makeup and skin care in this company. I guess I don't understand why you would try to sabotage that? Just because there are people out there like yourself that CHOOSE not to do the work needed. That is your own fault and you know that deep down. You blame others so you don't have to take responsibility.
I again will say a prayer for you today. I will pray that you will find joy in your life, I will pray that you will look to do good and not try to pull others down right along with you. Your website affected me to work harder to make my company stronger. And trust me… it will only continue to be.