Mary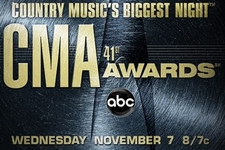 Kay Cosmetics is the "Official Beauty Sponsor" of the 41st Annual CMA Awards, airing on November 7 on ABC.
In support of the Pink Truth mission of exposing the predatory practices of Mary Kay and other MLMs that prey upon women, we are asking you to boycott the CMA Awards. This means not watching or suporting the awards, and informing your friends, family and co-workers of your intent. It is important that they know this awards ceremony is being used to promote predatory multi-level marketing companies.
As the beauty sponsor of the awards, Mary Kay "beauty expert" and celebrity makeup artist Susie Jasper will be backstage at the Mary Kay Touch-Up Station for the artists.
"We are thrilled to play the part of beauty ambassador for Country Music's Biggest Night(TM), the CMA Awards," said Rhonda Shasteen, Mary Kay Senior Vice President, Global Brand Strategy. "Just as the CMA Awards celebrates the best of Country Music, Mary Kay helps women recognize and celebrate their inner beauty."
And the CMA has gone along willingly with the false characterization of Mary Kay as a company that helps women.
"CMA welcomes one of America's biggest brands, Mary Kay, to the biggest night in Country Music," said Rick Murray, CMA Vice President of Strategic Marketing. "Our partnership with Mary Kay is a great opportunity to extend the CMA Awards brand nationwide through the Mary Kay network of more than 700,000 independent beauty consultants and their loyal customers. We are really looking forward to developing creative and engaging ways to reach consumers of Mary Kay who also love Country Music."