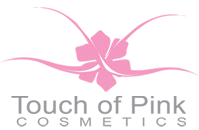 The lawsuit Mary Kay Inc. filed against Touch of Pink Cosmetics and Amy  and Scott Weber carries on. Depositions are being taken and both sides are looking for evidence in discovery. This was the first lawsuit to be filed by Mary Kay against an "inventory liquidator," and more have been sued since then.
The way Mary Kay is proceeding in this case is a bit interesting, however. The heart of the case initially appeared to be trademark infringement, although my opinion was that it was a very weak claim because it was clear that Touch of Pink was not using MK's trademark in a confusing or misleading way.
It now appears that the real reason for this lawsuit is to stop liquidators from acquiring and reselling Mary Kay products. They are not only going after the liquidators, however. Mary Kay's intent appears to be to stop consultants from selling their products to liquidators.
The theory the lawyers are using is that if you ever signed a consultant agreement with Mary Kay, you're prohibited from ever selling your products online or to another retailer (like the liquidators).  Previously, consultants who were "caught" selling their products online simply had their contracts with Mary Kay terminated for violating the first provision of the contract:
To promote and sell Mary Kay® products to ultimate consumers and not to sell or display those products in retail sales or service establishments.
Now Mary Kay is making overtures that they'll actually commence legal action against the consultants "caught" selling to a liquidator or through an online store. Part of what is being disputed in the Touch of Pink case is the information on those who sold products to TOP.
A motion filed by Mary Kay on December 22, 2008 demonstrates the intention of Mary Kay to pursue those who sell the products to parties who are not ultimate consumers:
Mary Kay sued Defendants' for re-selling Mary Kay products on the internet that are purchased from former and current Mary Kay independent sales representatives based on claims including trademark infringement and tortious interference with contracts. Mary Kay states in its pleadings that certain people who sell to Defendants are in breach of their contracts with Mary kay and reserved the right to add additional defendants in the lawsuit. While they ultimately chose not to add any defendants, that does not stop them from suing those people separately or threatening to sue them.
This case has suddenly become even more important as it could have implications for many people, even those in other MLMs. There must be a significant financial impact to Mary Kay. If they can prevent liquidators from receiving products from current and former consultants, those products will likely just sit in basements or be thrown away. That means the retail customers who want products (and might have otherwise bought from a liquidator or an eBay seller) will have to go to consultants again… creating more sales for the company.
Liquidators must be hurting the Mary Kay business model significantly. Why else would Mary Kay seek to prevent consultants and ex-consultants from unloading their unsold products this way? Why would the company care if consultants and ex-consultants got a little bit of money for the unsold products? They likely only care because it's reducing what needs to be ordered directly from Mary Kay Inc.