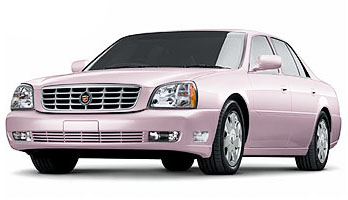 Written by PoppingThePinkBubble
There are many discussions about the "Free" Mary Kay Cars.  Many discussions about consultants and directors buying their way to the free car.  And then, the dreaded co-pays.  My Mary Kay journey and demise involves not only the car and co-pays but the insurance.  I learned the hard way that MK Corp will twist anything and everything in their favor.  NOT THE CONSULTANT'S!
So what happened?  Well my journey with Mary Kay was several years ago.  The cars were different then but qualification and maintenance were about the same.  I "earned" my first car as a consultant.  Now it feels more like I scammed 12 women with the help of my director. 
I knew that most of these women would really not do anything with all that product, but I sat back and watched the production roll in.  Honestly, I loved the recognition at meetings.  It had been a long time since anyone clapped for me.  So, on it went and the car came in and it was a great day.  At that point in our lives, we really did need a car and from there, it was on to directorship.
Fast forward a few months – car accident – car is totaled.  Thankfully, no one was injured to terribly bad, but the pretty little MK car was a wreck!  A foreshadowing of things to come.  So, we deal with MK, get a new [well a used] replacement car.  And life carries on.  One thing on my commission statement changed – I had 10 "points" on my insurance.
Fast forward again – I'm a director, in a pretty director car and life has happened.  Personal tragedy.  I am not working the way I used to – in other words, I'm no longer spending 24/7 on MK, not recruiting or frontloading like before.  But I still "bee-lieve" and I want to make it in Mary Kay.  My small commission checks were being eaten away with the enormous copays and chargebacks.
I didn't dare think of turning in the car early, that would mean I could no longer participate in the career car program.  And I just knew we would turn things around.  Then it happened, another accident, this time minor, but repairs still needed.  We deal with MK to get everything handled and get the car back. [By the way – neither accident was my fault!]
By this point our finances are in such shambles, I decide to get educated.  I am reading every legal document I can from MK.  I pull out the "Career Car Insurance Program" document. Here is what it says:
Page 6: First Bullet Point says "Two points are assessed for each collision claim regardless of fault for the past three years."
Third Bullet Point says:  "Points are assessed to Qualifier regardless of who was driving the Career Car at the time of the accident and regardless of fault."
Page 5:  Describes the 12-Point Rating System and Paragraph 3 says:
"Qualifiers, who do not meet the requirements to become an Authorized Driver because they exceed 11 points, will be set up on Cash Compensation.  A Qualifier who is currently driving a Career Car and exceeds 11 points during any rating review process will be given a reasonable amount of time to purchase the Career Car from the leasing company, return the Career Car to the leasing company, or continue the Qualifier's lease in accordance with the terms of such lease separate and apart from the Career Car Program (at the leasing company's discretion) and then will be set up on Cash Compensation."
This may sound crazy, but I honestly thought my prayers had been answered.  I was in such a Pink Bubble that I "beelieved" Mary Kay, would, because the document said so, be adding 2 points to my insurance.  Remember, I already had 10.  That would put me at 12.  They would take the car and I would be moved to the cash compensation.  With my unit's production, the cash compensation would be ZERO… however, there would be no more copay and I would at least get my commission check!!!  I could carry on – I could re-build!!!
Not so fast… I called MK Corp multiple times, asking when the points would be added, when I would need to turn the car in, begging them to hurry up.  But they did not hurry.  In fact, they did not assess the points at all.  They left the points at 10 – and I was left with the $900+ copay.
It was then that I realized, Mary Kay does what benefits Mary Kay.  I must have skimmed over this in the Career Car Insurance Document:
Page 1:  Last points says:  "Mary Kay, Inc. reserves the right to take any actions needed to properly administer the Career Car Insurance Program, even if those actions are not specifically outlined in this document."
Ladies, Mary Kay Inc is in control of EVERYTHING.
And the control is designed to benefit only Mary Kay, NOT YOU!
It was then that I began to question, it was then I began to see the truth.