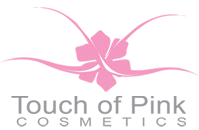 Here is the latest on the lawsuit Mary Kay Cosmetics brought against Touch of  Pink Cosmetics and Amy and Scott Weber. It doesn't look good. Touch of Pink asked for the court to throw out the jury verdict and/or to order a new trial. Both of those were denied.
The court also ruled that Touch of Pink must pay Mary Kay $1,139,962, which are the company's pre-tax profits from 2005 through 2008. (For those doing the math, that's 4 years of business and about $285,000 of profits each year. And for those who care about the numbers, Touch of Pink had $3.8 million in total sales over that same period.) 
Even worse, the court granted Mary Kay a permanent injunction against Touch of Pink. Ultimately, the court concluded that Touch of Pink harmed Mary Kay because of the confusion of customers.  I believe that Touch of Pink has been very clear that they're not affiliated with Mary Kay, but the court disagrees with me. The court also said that Mary Kay is being harmed because the company cannot control its image as presented via Touch of Pink's actions.
The injunction prohibits Touch of Pink from:
1) Promoting, advertising, offering for sale, selling, or otherwise distributing any Mary Kay products by using the name "Touch of Pink Cosmetics" or "MaryKay1Stop."
2) Promoting, advertising, offering for sale, selling, or otherwise distributing Mary Kay products that are beyond their shelf life or expiration date.
3) Promoting, advertising, offering for sale, selling, or otherwise distributing any Mary Kay product in a manner that suggests that the defendants are endorsed by, sponsored by, or otherwise affiliated with Mary Kay.
You read that correctly. Touch of Pink can't conduct the business of buying and reselling Mary Kay products using the name Touch of  Pink. They also can't sell any expired products. (Not withstanding the fact that MK consultants still can sell expired products if they have them on hand.)
The last part of the injunction is quite interesting.
Touch of Pink can't use any part of MK's own descriptions of their product.
They can't say any MK items are on "backorder."
They can't tell customers to contact a local Mary Kay consultant if they want products with future expiration dates.
They can't tell consultants that if their products are less than 12 months old, they can sell them back to MK for 90% of wholesale.
They can't call themselves a "one stop shop" for a consumer's Mary Kay needs.
They can't tell their cusotomers that they're selling authentic products from former consultants which are unused and untested.
Touch of Pink is also prohibited from saying that they're an "outlet" for consultants to get rid of slow moving products, or that they're former MK consultants helping to liquidate inventory. The court said both of these things suggest a relationship between Touch of Pink and Mary Kay.
Mary Kay wanted Touch of Pink to be prohibited from selling any section 2 items (catalogs, sales aids, samples, etc.). The court prohibits Touch of Pink from selling MK catalogs, but they are allowed to sell other section 2 items.
Mary Kay also asked that Touch of Pink be prohibited from using the MK name in any way, and that they be prohibited from purchasing keyword advertising on the internet linked to the name Mary Kay. The court said that Touch of Pink is only allowed to use as much of the MK name as necessary to identify the products they are selling. They are still allowed to purchase keyword advertising, but they can only use the words "Mary Kay" immediately preceding a product name (in order to identify the brand of that product).
The bottom line? Touch of Pink can still sell Mary Kay products, but there are so many rules and restrictions placed on them, that I can't imagine they could do so effectively. I believe that Touch of Pink provided a very valuable service as a last resort for women to recover some of the money they lost through their MK ventures. I believe Touch of Pink was careful to make it clear that they were unaffiliated with Mary Kay, and I believe that they've been above board with everything.
Unfortuantely, the court disagrees and Mary Kay is essentially getting their wish in putting Touch of Pink Cosmetics out of business . MARY KAY SUCKS.