Can you spot the lies in these Instagram stories by Mary Kay sales director Violette Tabor? I wish the "no hassling allowed" part was true. But it's all hassling, all the time, because recruiting is the only way to move up in Mary Kay. Like they say, no doesn't mean no, it just means I need more information.
And here we go with the 50% profit lie again…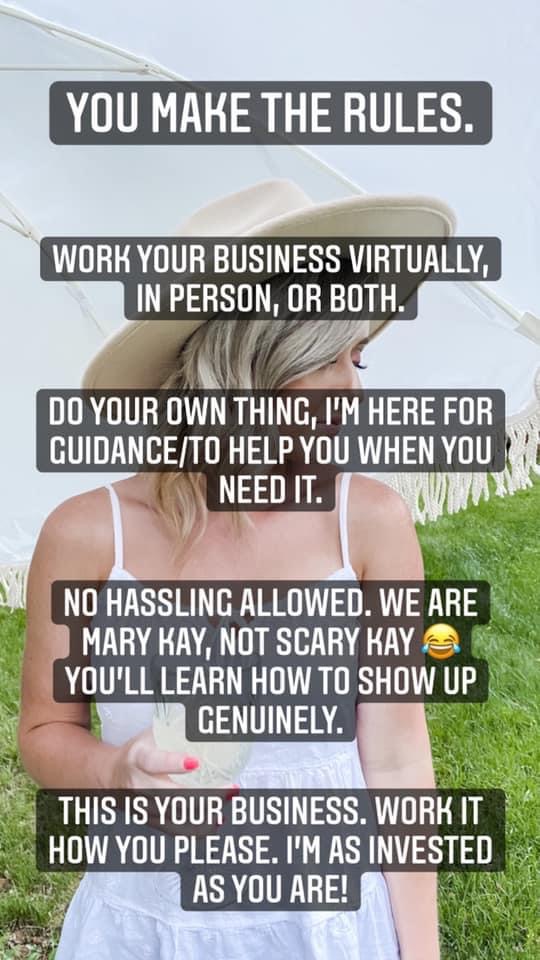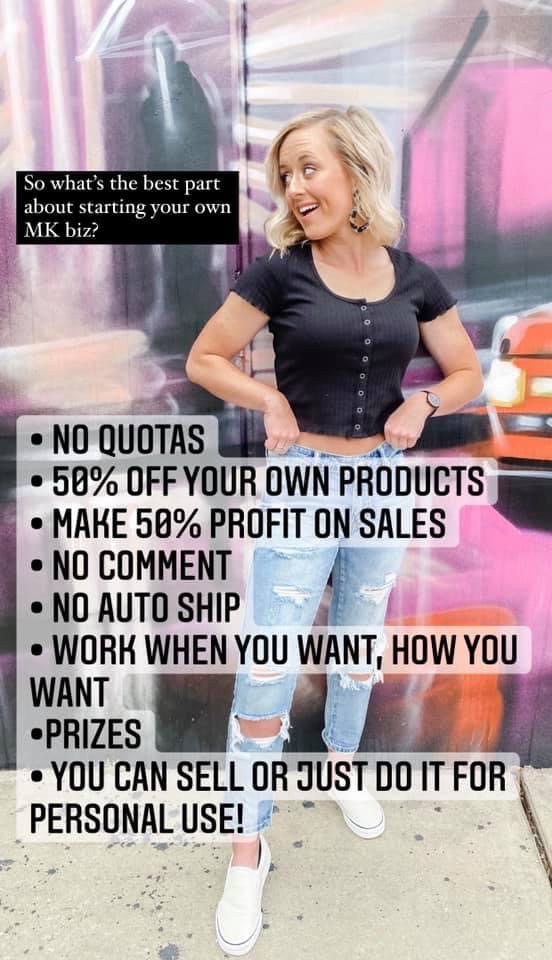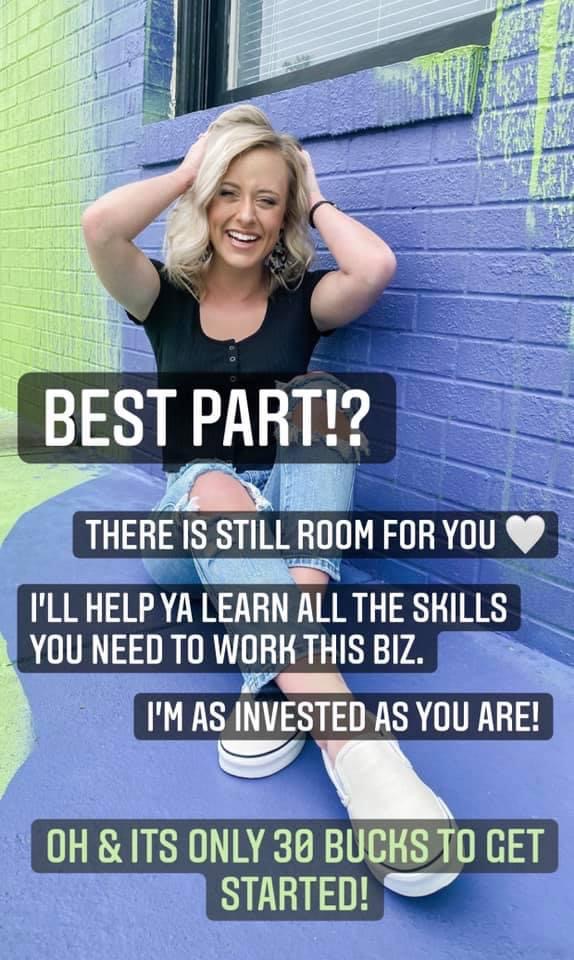 Pssst…. it's not a business!