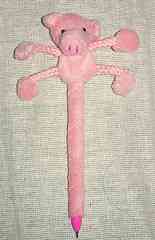 A Mary Kay sales director surveyed sister directors to see how much they paid their office assistants. Check out the responses she got…
 $8.50 per hour is what I pay my assistant… she updates my unitnet site, mails "I" status postcards, "T" status letters, and sends birthday/anniversar y emails. Her avg pay is about $30 per month….She makes more if we are doing a "campaign" and need to mail out letters to all consultants in unit…I do this about 3-4 times per year.
$10/hour. Me and three other Directors share her so she gets close to full-time b/t the three of us.
DFW, TX:  $8/hr & 30% product discount 
$8 per hour plus bonuses
I just hired a new assistant at $10 per hour, plus 10% of my monthly bonus.  I decided several years ago that my assistant should have incentive to make sure I am being successful so that is why I do a % of my bonus.  It seems to be enticing.
I live in Michigan and most of the gals around here pay between $10-15 per hour.  I pay $10. and my gal helps to tidy up around the office, kitchen and do office work of all kinds.  It will be interesting to see the rates.  I know so many women work in the mall and are getting $9 at most and then the hours are not great!
From CO:  I pay $12.00 an hour for mine and she is well worth every cent.  Since I can't provide benefits, I keep a refrigerator stocked with Pepsi for her and every once in a while (usually once a month) I'll give her my gas credit card and tell her to go fill up on me.
I pay $10 an hour for an adult, $8 for a teen, OR $12 an hour in product!
I pay $10.00 an hour. I am in California and min wage is $8.75. She does all of my wifely & motherly duties, not yet cut her loose on MK tasks. But may soon…
$10/hour plus 25% discount on her personal order
Washington state  $10 pr hr to start
$11 per hour
I think $10 hr is minimum w/taxes taken out
From FL:  works at my house for 2-4 hours a week.  I will often send her home with work she can do there and bring back when it's done.  I started her at $8 per hour and increased to $9 after a year.
I guess none of these sound too bad, especially considering that in my area, directors only "paid with product."  That's because they really couldn't afford to pay anything at all, with what little they were making as MK directors.
I would love to hear some feedback on this from former directors and former office assistants. (Assistant horror stories also welcome and much appreciated!)