The hallmark of pyramid schemes (masquerading as something legitimate under an innocent-sounding name like multi-level marketing) is false earnings claims. We at Pink Truth know that time and again, research shows that more than 99% of people LOSE MONEY in MLM.
Nonetheless, practically all you ever hear about is how much money participants are making. And these claims are largely lies. When confronted with the reality that so many people lose money in MLM, the companies themselves resort to excuses like "women don't really want to make money with Mary Kay… they do it for fun and as a social outlet."
Yet when we look at Mary Kay Inc.'s website, the recruiting focus is on ALL THE MONEY YOU WILL MAKE!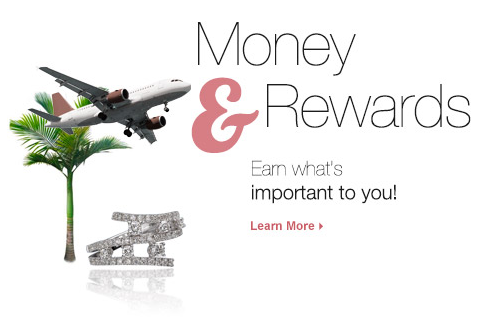 Women at all levels in Mary Kay are guilty of making false earnings claims. Here is top sales director Roya Mattis lying about her income.  Here is the reality about how much the pink Cadillac directors (the very top directors in Mary Kay) are earning. Here is a typical Premier Club director (also high in the director line-up) making about $20,000 per year.  Here are the earnings of the very, very top directors in Mary Kay.
Here is one more example of a Mary Kay sales director who worked very hard and had the typical paltry earnings. Pink Truth member Gooberoon sent in her income tax return to prove her numbers.
She became a director within 4 months of becoming a consultant. She worked an average of 70 hours per week, and was a director for a little more than 2 years. Gooberoon had 4 offspring directors, and her personal unit ranged from 75 to 100 members. She personally recruited more than 100 women while she was in Mary Kay. Gooberoon was in the Court of Sales and Court of Sharing in 2011, and was in the Court of Sales, Court of Sharing, and Unit Club in 2012. And she drove a Pink Cadillac.
These details are important. No one can claim she wasn't doing it right! The first claim Mary Kay supporters make when someone says they made little to no money is "you didn't work the Mary Kay way!"  Well that is obviously not the case here, as Gooberoon worked fast and worked hard, with all the numbers in her favor (except for her income!).
 Her numbers are as follows for 2011 (full year as a director) and 2012 (half year as a director before quitting Mary Kay):
Working 70 hours per week, and assuming 2 weeks off per year…. Gooberoon made a whopping $3.84 per hour in 2011 and $2.21 per hour in 2012! Now that is some EXECUTIVE INCOME, my friends!
Again, we have clearly demonstrated the failure of the Mary Kay "business opportunity." A Cadillac director working hard and working fast, creating offspring sales directors, personally recruiting, getting high unit production, working more than full time…. and she can't even make minimum wage. Mary Kay is pathetic.