The Cult of Mary Kay's Guide For Targeting & Manipulating Women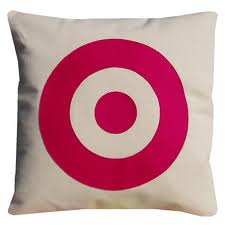 Written by DK
No matter what type of personality you are, the Cult of Mary Kay has a script to use on you!
For the last few years that my spouse was in Mary Kay, I became extremely suspicious of what I  began to refer to (and still do) as "The Cult." Of course, this was before I discovered the true depths of the hold that The Cult had on her.
From the scripted sales pitch I would hear from the other room while she was "working the phones," to the usage of words like "store" to describe the thousands of dollars of unsold stock in our house, the term "peeps" to describe the current or soon-to-be victims, or "investment" to describe the debt (at least what I knew about) she had racked up on "her business."
If not a cult, what else would you consider an organization that causes a woman to abandon her children at night and on weekends in order to squander money; to shamelessly use others close to her and target anyone in her path for recruitment into The Cult; to waste her family's resources; to knowingly deceive her friends and family (and even herself) into believing that she is successful–when, in fact, she is losing money by the thousands–and then to outright lie to and steal from her family?
While friends and colleagues have referred to it as something akin to an addiction (like crack cocaine or gambling), I have a hard time wrapping my head around any legitimate business that would create "addicts" out of women. This is why I still, to this day, consider Mary Kay a cult.
Not too long ago, as I got the mail one Saturday afternoon, I was surprised to see yet another copy of Applause magazine had arrived in our mailbox. [I was surprised because my spouse, I thought, had resigned from the Cult.] However, I soon realized that the Cult had not yet taken my spouse off their mailing list.
As I began walking toward the garbage can to throw the pink rag  into where it belonged, I started to thumb through it.
Within the pages of the Applause, the Cult of Mary Kay had a nicely crafted insert entitled "Be Your Own Success Story."
The feature, as it turns out, was nothing more and nothing less than a guide on how to identify nine different personality types of women, what motivates them, and what lines to use to "navigate conversations" in order to manipulate them into the Cult of Mary Kay.
The Cult's guide on how to target and manipulate women tells you that once you know what appeals to a woman, you can "pinpoint how a Mary Kay business will fit her perfectly." Some of the phrases they use:
You'll love conducting your business on your terms. Mary Kay offers mobile and social tools to help you expand your business. Start your business on Facebook and send people to your Mary Kay Personal Web Site.
You'll love the potential earnings you can receive from your own Mary Kay business, while living a lifestyle loyal to your own priorities.
Freedom to set my own hours — to be there for my family and earn additional income to provide the extras for them."
Starting your own business can be as simple as living your own life. A Mary Kay business allows you to enjoy all that life has to offer with flexibility and hours just right for you. [Note that Mary Kay continuously preys on mothers, pretending that they can "be home with their children" while earning an income. They know that moving up the pyramid requires many hours away from home, while the children are with sitters.]
Putting your business-planning skills to use as you see fit and earning up to 50 percent on what you sell makes good business sense! And with so many lives to touch, your ability to mentor other women will thrive.
Share products you love — and build relationships. A Mary Kay business allows you to create a network of women and reasons to feel good, while being around friends gives you reasons to get glamorous.
Get the star treatment you deserve for your achievements. Earning eye-catching rewards like jewelry, the use of cars, trips, recognition at special events and more!"
What person doesn't feel underappreciated? Mothers (or fathers, for that matter) who don't get enough praise for the dinner they cook, the work around the house? What woman doesn't want to be held on a pedestal, or want baubles showered upon her (regardless if they are made in China or not)? Everyone wants to feels special. The Cult knows this, and uses it very effectively.
As I said at the beginning, for the last few years that my spouse was in Mary Kay, I had my suspicions about its cult-like tactics. The more I continue to learn about this organization on Pink Truth, as well as my own research, only serves to confirm what I suspected.
Mary Kay is nothing more than a cult that preys on women. The insert that arrived in my mailbox recently only helped to convince me of that fact.