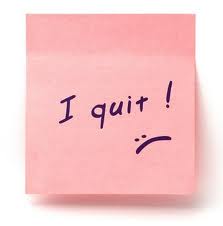 Written by A Former Director
I pray this note finds you well and working toward your goals!! By now, you have received word both from Mary Kay Inc., and our Executive Senior Sales Director  advising you of the change in our unit status. While I'm sure this comes as a surprise to you, it has been a while in coming for me.
There are monthly quotas each unit must meet, or at least meet every other month. Our unit has not been making our minimum production regularly for at least the last 12 to 18 months. For the first time since our unit was formed 17 years ago, we missed production 3 consecutive months which is grounds for cancellation of the Director's agreement.
While I could have easily gotten an exception from the company because of our clean record and history of great production, I opted not to do so. This was a decision that came with tears, prayer and much consideration. It was not an easy decision after 17 years of devoted attention to a dream, but I knew it was the right decision.
I have been in disagreement with the direction I have seen the leadership of the sales force heading for the last couple of yearrs. And in examining my motives as an active leader in this company have felt very convicted and called to take a personal stand against it. This may seem very vague to you, but suffice it to say, that I have seen such greed and unethical recruiting and business practices by other leaders that I never imagined would take place in Mary Kay. And in self-examination related to these issues, I found myself becoming part of it, if not merely guilty by association, and I didn't like it.
So, I made the decision to pull back, pray thru my future with Mary Kay, quit pushing my unit to recruit, recruit, recruit and see where we landed. And as I suspected, when the pressure is off everyone seems to settle into what is comfortable for them, which is all I've ever really wanted, but that doesn't produce numbers necessary to maintain a company car or a unit. God's timing on the decisions that I was led to make also came at a time when my husband began a new job in which I felt he needed my full support. I gladly offered that to him knowing it would mean I couldn't be gone at night without shuffling our son off to a babysitter, or missing all of the evening activities he is involved in, neither of which I've ever done and didn't want to start doing now.
So, here I am with you. A Mary Kay Beauty Consultant. Maybe a Team Leader or Future Director! It's all good! I am still here to help you, offer advice, ideas or most anything you may need from me. I just won't get the unit commission check anymore, and that's a-okay with me. Now I'll be there for you just out of the goodness of my heart with no ulterior motive……..and that feels GOOD!!! At this point I'm keeping my clientele. Beyond that I'm still unclear. I've been substitute teaching since the fall and truly enjoy that………..again beyond that I'm still unclear.
Thank you from the bottom of a hugely grateful heart for all of the support, team-spirit, love and memories that you have been part of in one way or another at some point over the years!! Maybe we'll do it again when the smoke has cleared, and the Company rectifies the issues I addressed with them upon my resignation! That would be great fun!
For now, my phone number is still the same!! I still want to hear from you, and look forward to seeing you!! Really, if you have any interest in more detail or have any further questions about this change I'd be delighted to talk with you about it. You know I love to talk!! 🙂