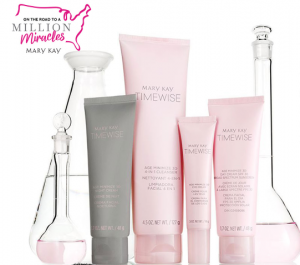 Written by BestDecision
What is Mary Kay Inc thinking?! Right now, Consultants everywhere are buying stock of the new 3D Miracle Set. There's 2 glaring issues I see as a hindrance to this being a big seller for these same Consultants:
1) The prices for their sizes. The containers are noticeable smaller than any TimeWise that's ever been launched. For example, the 3D Cleanser sells 4.5oz for $24. That's $5.33/ounce. Now, we all know Mary Kay likes to tout itself as a prestigious, "premier" brand, but even my cleanser that I splurge on is less expensive than that. * Note: This smaller packaging is obviously intentional so that the use-up rate is faster, which, theoretically, would cause higher reorder and sales rates for the sales force.
2) InTouch says the set was tested for 12 weeks on 62 women. 62 women?! A sample size that small, to anyone who knows statistics or scientific approach to studies, is a joke and unheard of! I'm going to guess that the posts on Instagram by NSDs like Dacia Wiegandt are from INTERNAL testing on these products—not from unbiased, blind studies.
The brand I use is made in the U.S.A. and is cruelty-free, and my cleanser sells for less than the 3D. In all the years I used TimeWise, my skin was never as clear as it is now. I consistently have people compliment my skin now, and people who have not seen me in awhile remark on how healthier and young it looks.
Sorry, Consultants counting on big sales and Directors counting on production, but I predict a surge in May from everyone stocking up, but no magic to help you wrap up June.
Are you beginning to see the truth we write about on here?