Another unsurprising instance of lying about profits by a Mary Kay sales director. This time we have Chelsea Claytor saying she "played in makeup and ate cookies and cupcakes" and "made $300 profit." False earnings claims again.
Chelsea uses Mary Kay Math to get to her numbers. If you do real math, she did not profit $300.
If you add up the totals (products, less discounts, plus sales tax) on the sales slips she shows, it comes to $601. Take 50% of that (from the "we make 50% of what we sell" line that is always parroted), and she magically "made" $300.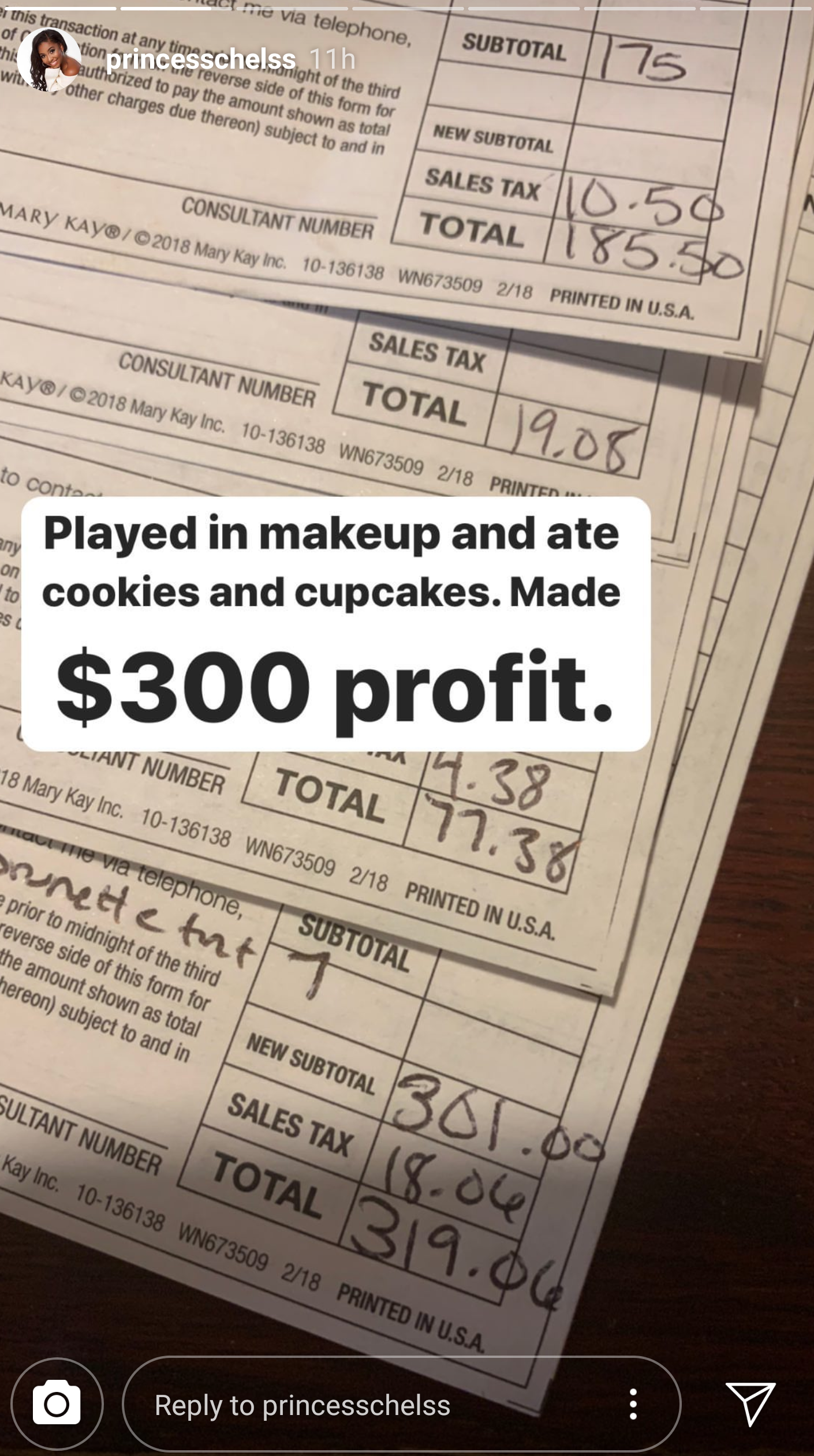 But she didn't make that much. The gross sales on her sales slips are $567 before sales tax. The first question is whether those sales figures were at full suggested retail. If so, she would have 50% gross profit before other expenses. If she gave any discounts, her gross profit is less. But let's assume that she sold everything for full price. In this case, her gross profit is $284.
Then you have to subtract all of the other expenses for the day. She's got the cost of the cookies, cupcakes, refreshments, and dinnerware. I'd guess that's between $10 and $20.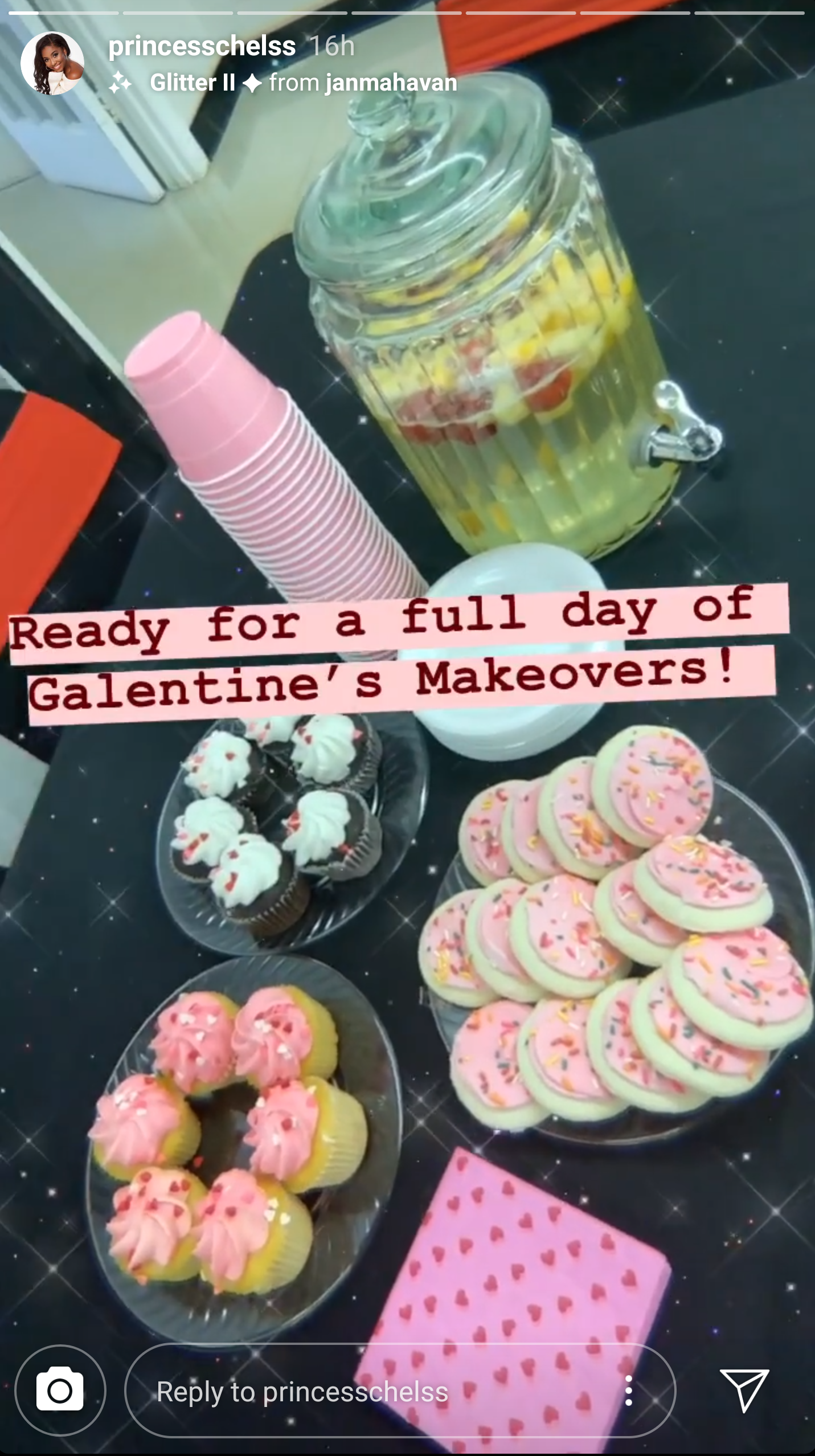 There are the samples and demo products she used. Let's call that another $10. There are the hostess gifts she gave in order to get the hostess to bring three guests to the parties. The cost of the hostess gift is probably at least $25.
So on the conservative end of the estimates, Chelsea has at least $45 in costs for the day. Her "profit" of $300 for the day is now down to $239. (But is probably less than that because the supplies cost more than I've estimated and she's probably discounted some products that were sold.)
Fine. She'll say …. "But that's for two hours of work! Where can you work and make over $100 per hour?"
That wasn't for two hours of work. There are hours that go on behind the scenes trying to get people to book and hold parties, getting to the parties, setting up, cleaning up after, etc. She's got at least 4 hours into THIS party, and many other hours into trying to book other parties that never materialized.
But she's still making money??!!?!?!?!?!?!
Yes, sort of. She's got thousands and thousands of dollars of products sitting at home from when she bought her way into the pink Cadillac. This little sale of  $284 wholesale value doesn't even put a dent in that massive stockpile. The credit card interest alone has to be eating her alive. (And don't forget that she's not making Cadillac production. She took the cash compensation and leased a pink Cadillac on her own, but is now getting less than the $900 cash compensation per month than she was hoping for since her unit isn't making production.)
There is very little money to be made by actually selling Mary Kay products. This Cadillac director proves it.