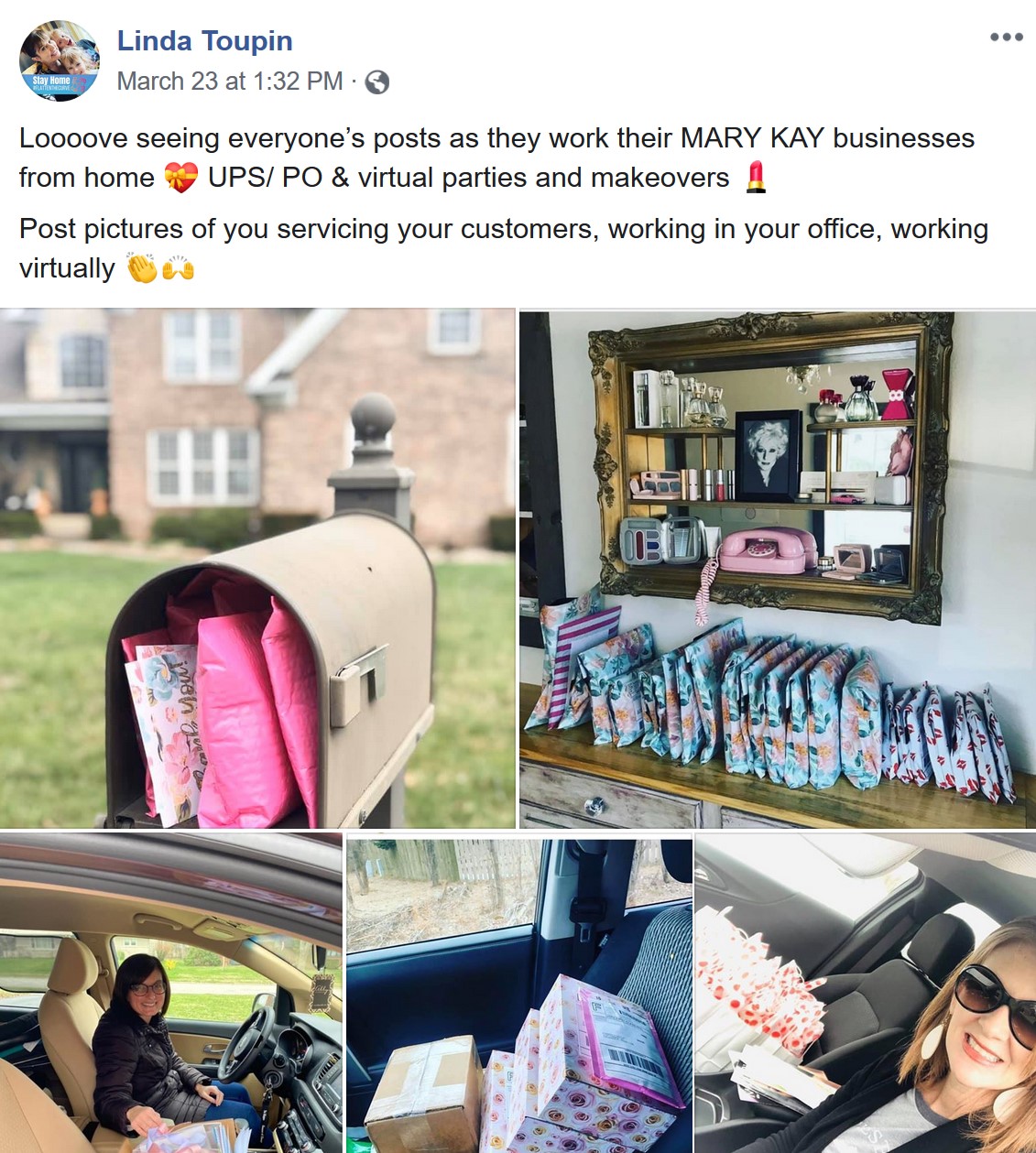 Written by SuzyQ
Well, well, well, here we are. The CoronaVirus is here and states and cities are trying to deal with the impact of sick and dying people. And Mary Kay is asking women to start an in home business now! What a great opportunity!
While you are home, isolating, homeschooling and trying to manage grocery shopping, YOU can make money from a home based business! You can work as much or as little as you want and make an executive income from working your own business.
Everyone knows that cosmetics sales always, always, survive a recession, or even an in-home quarantine. Who doesn't need skin care and cosmetics at a time like this? And if you lost your job because a business closed? Phhht, you can start your own small business and be a business owner!
So, this is the message that is going out from desperate directors and NSDs. Keep it going, stay positive, watch Joel Osteen (what has happened to his face?) pull out your copy of "The Secret" and remind the Universe what you want. Increase your deserve level.
Pamper women! Make them feel important (from a distance.) Offer to send samples (order more section 2 stuff) Offer more discounts. Have a Facebook sale! (and pray that nobody orders stuff you don't have in your inventory) Offer a cobbled together hand sanitizer with stuff you have on hand that doesn't sanitize.
Offer the moon. Offer cars. Offer executive income for part time work. Offer everything and anything.
To Mary Kay Inc:
Please know that this is the end of your exploitation of women who wanted to do the right thing. Those of us who believed you were being honest with us. Those of us who wanted to make a difference. Those of us who saw the truth, exposed the lies, helped women escape the abusive tactics and moved on.
Good bye, Mary Kay.