Not a new product announcement, but new packaging. Timewise Microdermabrasion is being changed from a blush pink tube with black cap to a true pink package. Consultants will start receiving the new packaging this month, but Mary Kay won't put the new stuff in The Look or other customer materials until later this year…. to help consultants who are still selling the old version. This is the first time I've heard of them doing something like that.
All of the Timewise products are going to get updates to packaging in 2020 and 2021. The announcement from MK is below.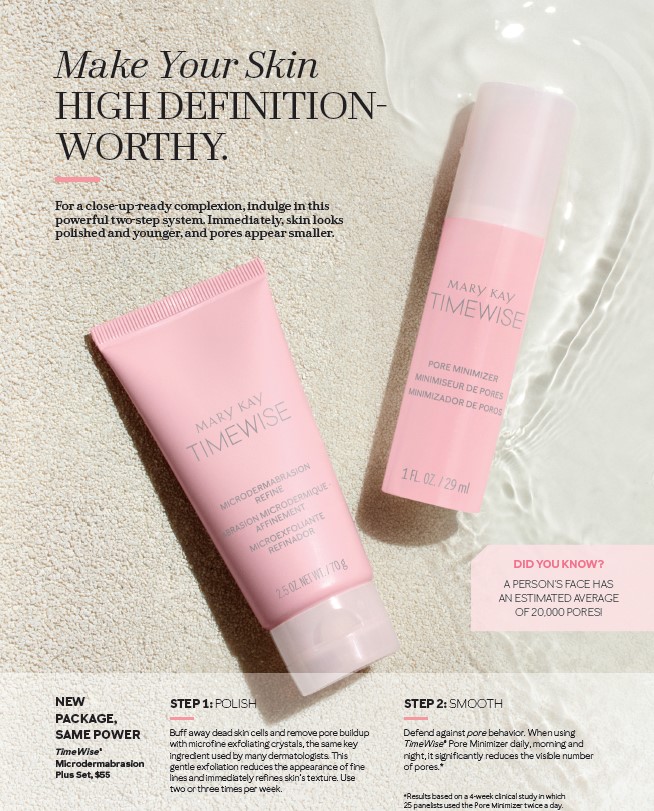 Beginning this month, you may notice new packaging for the TimeWise® Microdermabrasion Plus Set, similar to the TimeWise Miracle Set 3D®. That's because this TimeWise® skin care favorite is receiving a makeover!  
To help manage this transition and allow you time to work through existing inventory, the new packaging will not be showcased in The Look or other consumer materials until later this year. Be on the lookout for more packaging updates on additional TimeWise® skin care products throughout 2020 – 2021.
To help you introduce this new packaging to your customers, we've created a flier located on Product Central.
Get ready to promote the same amazing formulas your customers know and love, with a fresh new look worthy of a #MyMKLife post!