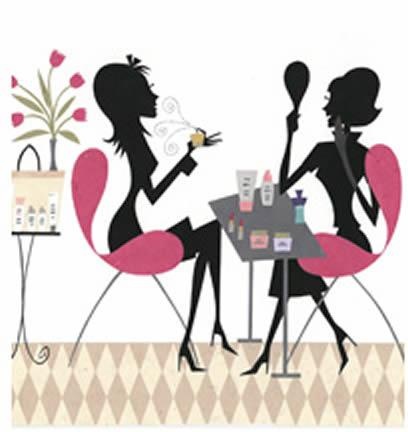 This story was shared by one of Pink Truth's members. It is an excellent story for anyone thinking of getting involved with Mary Kay Cosmetics. This story is not the exception. It is the rule!
I must share my story with Pink Truth, because it will help some women out there lurking on this site… trying to make a decision whether they should stay in the pink fog or whether they should get out and never look back.
A few weeks ago I did my last skincare party. I did it because this person was a bride that I met at a bridal show. I tried to cancel and I advised her that I was no longer doing Mary Kay. Well long story short she had invited people from out of town for this "pampering session" so I felt really bad and off I went to pamper her and her guest.
It was so not what she expected. She actually thought that I was going to actually facial her like some sort of spa session. Little did she know she would be washing her own face and applying her own makeup with Mary Kay products! I felt SO bad.
I took my daughter with me because she normally tags along to assist me with large groups. I did the normal presentation… you know the one with the flip chart, gave everyone the dash out the door look and did my table close.
One of the ladies said to me that she's been thinking about doing Mary Kay and I read her the facts as to why people do Mary Kay. I also told her a lie as I've been trained to fake it until I made it… I told her that I typically sell anywhere from $200 – $400 per party. OMG… if looks could kill! My daughter gave me a look that was out of this world! Needless to say, I left the party without selling a penny's worth of MK as always!
Here's the kicker….my daughter (a high school student) says… "Mom, the only way someone can be successful in this business is to LIE and TRICK others. " She also said, "You also have to be a good actress
and become animated to believe and project the LIES you JUST told!"
I wanted to crawl under a rock because my 16 year-old daughter had put me to shame! Then she said," I went with you to your last party and you didn't sell anything there either. I've only seen you give away this Mary Kay stuff but never sell anything!" RIGHT AGAIN!
Not to mention we had a 30 minute drive each way. I actually lost money as I wasted gas along with time and energy!
I felt so low because I began to think about all the lies that I've told to make a small sell or to gain a new recruit. It's morally wrong and I refuse to fake it until I make it anymore! I have told everyone about Pink Truth including the woman who showed interested at the party. I forwarded her the link and shared with her why I could no longer do Mary Kay, and even more importantly why I could not be responsible for getting her involved with a business that could financially destroy her life!