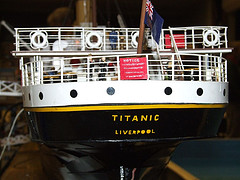 Another one of those "earn the right to pay your own way on a trip with nsd's and directors" is happening. And here's another reason to not take advice from your sales director: This director's advice that your cruise with them will be tax deductible thanks to their "special class" on the ship is completely wrong.
The IRS allows a tax deduction for bona fide business expenses . Is a Caribbean cruise a business expense? NO. This trip is being taken for entertainment purposes, and we all know it. So the only deduction available to consultants is the cost of the trip related to the "special class." Often something like that is determined by allocating your costs based up the days or hours traveling, and deducting only the days or hours related to the business activity.
Here's the announcement for the trip:
You need to do 3 perfect starts between Sept. 1st – Feb. 28th!  That is putting the products on 15 faces in a 2 week period of time!

Yes – you can do 2 perfect starts in one month (that is a power start by the way) and then another perfect start the next!

NEW CONSULTANTS SINCE NOV. 1ST:  YOU CAN ATTEND BY DOING JUST 2 PERFECT STARTS BY FEB. 28TH!

You earn the right to cruise with all the TOP NSD's and TOP Directors – there will be a special class on the ship so your trip will be a tax deduction!  You are responsible for payment for the cruise and for your own airfare/gas if you drive to get there!

Most consultants do one of the bottom 2 room rates.  PASSPORT COST IS ALSO A TAX DEDUCTION!