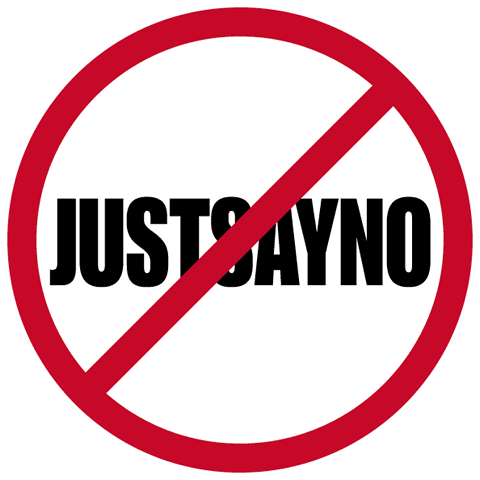 Written by Black Nova
Just keep saying "no." I have learned when my friends invite me to MLM engagements of any sort to tell them that I have a personal rule of not supporting any form of MLM because I don't believe in the business model.
Regardless of the quality of the product, if it is a direct selling business, I will not buy product or attend any parties or meetings. This was hard at first because it went against the code of being nice. But Mary Kay and MLMs like it count on this. This is why they still push parties. They know women will be guilted into "supporting" their friend's new "business." Real businesses have Grand Openings and don't need to beg people to support them.
I just got hit up by a good friend to attend a meeting for StemEnhance (a blue-green algae supplement). I was partly angry that my friend had been duped, but on the other hand, they are an adult. Why get angry? I simply sent them a friendly email telling them about my personal rule and recommending some strategies to protect their finances as they experiment with the business.
I didn't tell them to stop what they were doing, I simply said no and told them why. I didn't say I was busy. I didn't say I had a conflict. I said I don't support the business model of direct selling.
I think this is more powerful than we realize. Nothing will throw cold water on the Mary Kay (or any MLM opportunity) like getting rejected right away. Just simply tell them "No, and here's why." The more of us who do that when asked, the more the message gets out that we won't support this model. A simple no will suffice—nothing states more clearly that the majority of people do not want this kind of selling in their face. And when others see and hear us say no, they will be emboldened to do the same. Be friendly, be easy-going, give advice if you feel like it and then move on.
Here's my email to my friend, in case you're curious (names changed to protect the innocent):
Hi, Eric,

Thanks for the invite from Julie to the meeting regarding StemEnhance. I appreciate you thinking of me and my health and well being.

I have a personal rule that I won't support any form of direct marketing (multi-level marketing) despite how good the product. I simply don't agree with the business model and I've been involved with two in the past (Mary Kay and Tupperware).

The best advice I have for Julie is to only buy inventory when someone orders the product (we never mind waiting for stuff—consumers are used to ordering online and waiting for stuff), that way she never has to invest more than she is taking in. Secondly, don't recruit other "members/wholesalers." This only takes away from your profit because you're usually recruiting your own customers, who would normally be buying from you. Lastly, a venture like this should be treated as a hobby to bring in a little extra money. It can't beat a part time or full time job for the money and benefits—I speak from experience. Also, Julie should do a little online research into the naysayers about her product, if only to be informed—she can bet her customers will be.

Just a few thoughts to help protect your finances in these turbulent times. Thanks again for thinking of me. Love ya!

Black Nova