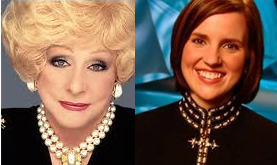 Nearly a year ago, Mary Kay Cosmetics sued Allison LaMarr, a former national sales director who was accused of violating her contract with the company. Mary Kay Inc. is going after Allison LaMarr for selling products in violation of her contract with the company, and for violating the non-solicitation portion of the contract.
Essentially, she was not allowed to use any names, contact information, or other non-public information to solicit Mary Kay consultants or directors to join other companies or terminate their contracts with Mary Kay. Despite agreeing to these provisions when she signed her national sales director agreement, Allison used her contact lists developed via her involvement with Mary Kay to solicit women to join other MLMs, first at Bellamora and then at Seacret Direct.
The case was supposed to go to trial in July, but the date has been postponed since Mary Kay and Allison say that they have exchanged drafts of settlement agreements and are hopeful that the case can be settled.
What does this mean? We won't know until something else is filed with the court. Typically, settlement agreements include language requiring confidentiality from all parties. If that happens in this case, we'll never know what Mary Kay and LaMarr agreed to.
However, there is a chance the settlement could include some public information about the settlement. This would be in the interest of Mary Kay, as they likely want to show members of the sales force the bad things that can happen if they violate their contracts with Mary Kay.
What will Allison LaMarr have to do on her end of the settlement? Who knows. She may have to pay money to Mary Kay, she may have to agree to not contact certain women or not do other things, or a combination of both. I think it's safe to say that Allison LaMarr is broke, so there isn't much of a monetary settlement that could be made. I suspect that any settlement will hit Allison where it hurts… in her ability to continue recruiting for her new MLM.