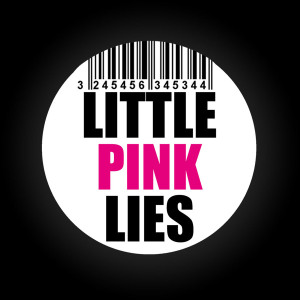 Mary Kay Cosmetics was hoping that ABC's 20/20 would share their version of the story: that lots of products are sold, lots of money is made, and Mary Kay enriches women's lives. Unfortunately for them, Rebecca Jarvis dug into the other side... the ugly truth about Mary Kay. The company runs an elaborate scam that takes hundreds of millions of dollars out of households each year, while enriching a very small minority of participants.
The sad truth is that more than 99% of people involved with multi-level marketing will lose money. It is nearly impossible to make a consistent income (no matter how small or large)  just selling the overpriced products. The data that proves that almost no one is making money from actually selling Mary Kay products to customers. And even at the top of the Mary Kay pyramid, not a whole lot of money is being made.
Here is Mary Kay's official response to the segment:
Important Message from U.S. President, Darrell Overcash
Published 10.3.15
To all Independent Sales Directors,
As you know, from time to time we will have people try to discredit what Mary Kay has built. In the face of adversity, please remember, Mary Kay has been in business for a long time – – our 52 year history of continued success demonstrates that Mary Kay is one of America's best and strongest companies and beauty brands. Mary Kay products have achieved top 10 beauty brand status globally and we continue to top consumer loyalty lists.
Millions of women have started Mary Kay businesses and met their financial goals. We have been successful by building and running a good company and doing business the right way. We know that every major consumer brand has its critics, but our success speaks for itself and has stood the test of time. We are confident in our company and our strong reputation.
You and I know the truth about what you do to provide golden rule customer service to your customers, how you are able to balance the priorities in your life through this business opportunity, and the good that we do around the world through our collective efforts. With that knowledge, when face with questions from customers or potential new team members, please refer to "Myth Busting: Fact vs. Fiction", or if you are contacted by a media outlet, please contact our media relations department directly at 972-687-5332.
As Mary Kay said, "It is important to have a firm conviction that it is not what happens to us that is important – – it's the way we react to what happened to us. We can't always control the events in our lives, but we can control our reactions to those events."
I believe in you!
Darrell Overcash
President, Mary Kay U.S.
The last time the media exposed Mary Kay's scam, the company also went into damage control mode. You will hear many of the same talking points over and over. None of those talking points include hard numbers or real facts, only anecdotes about the fact that there are some successful women in Mary Kay. In the coming weeks, we will review the 20/20 piece in detail and talk more about the Mary Kay smoke and mirrors. What fun we will have!