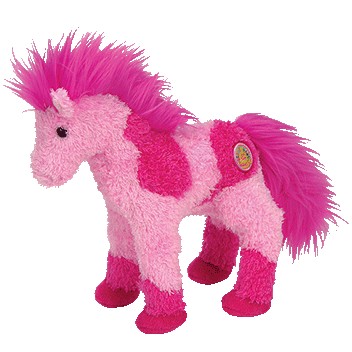 Written by The Scribbler
Frontload? You mean, "The act of convincing a freshly-recruited IBC that she needs to purchase the highest amount of product possible to prove that she is truly serious about her business? Yep, that's the one.
Frontloading's a rampant practice in Mary Kay, friends… one that's more prevalent than you think. Regarding inventory, Mary Kay Ash said, "You can't sell from an empty wagon." After today, however, I think you'll agree that a more appropriate catchphrase would be, "Don't worry about the horse being blind, just load the wagon."
Here are two Mary Kay views regarding inventory – which one seems more logical to you?
"If you plan to build your business gradually and know only a handful of potential customers, then choosing to place a $600 wholesale order probably will suffice. If your pool of customers is larger and you plan to spend more time building your business, you could consider ordering more." ("Inventory Answers," Applause May 2007)
"To begin at profit level (making money right away) the company recommends that you begin your business with an inventory of at least $3,000 or more." ("Your Inventory Options" document)
So who's right? The Applause article seems logical, as a brand-new consultant hasn't built up a client base and therefore, does not have an accurate "supply/demand" gauge. A new consultant coming in with a $3600 star order equals career death by Domain, right?
Let's see how some directors – women in Mary Kay's top 2% – answer that:
"If you plan to do even one skin care class a week, you need to know that you need a full inventory – or at least, to work up to $3600.00 wholesale. (Executive Senior Sales Director Kathy Payton)
"You're going to receive much less…that could put you at a disadvantage where you could be running out of product." (Future Executive Senior Sales Director Nina Elliott, in reference to the $1800 inventory package)
And Director Lisa Allison, who's working on her own National area, affectionately calls a $2400 package the "bare bones minimum" on her tape, "Inventory: Making a Business Plan."
So now that we're clear that frontloading isn't being done by a lone "bad apple" director desperate to make production, where does one suppose directors are getting this "abundance" mindset? Hint: It begins with an "N" and ends in "SD:"
"Small orders handicap new consultants. $3,600, $3,000, $2,400 – these are the three levels to explain." (NSD Stacy James)
"Pull inventory as soon as they sign. Have a sense of urgency." (NSD Dacia Wiegandt)
"A $3,600 order is an advantage because banks hesitate to make small loans. Most banks will not consider loans for less than $1,000." (NSD Rena Tarbet)
"All working and aspiring Star Consultants need $3600 on shelf. If they do not begin with $3600 or get there within their first 90 days, they never get there. Get the agreements, get the STAR order; I want you desperately to stay focused on your personal selling, personal recruiting, and commit to bringing in STARS!" (NSD Pam Shaw)
Is frontloading going on in Mary Kay? (shakes Magic 8-Ball) All signs point to "yes."