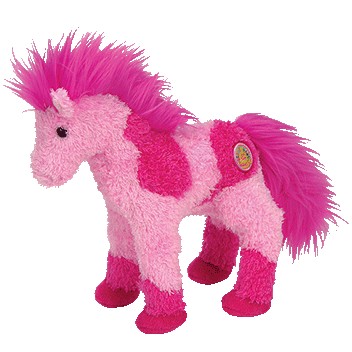 Written by The Scribbler
We've seen that frontloading is being taught and is actively taking place in Mary Kay – chances are, you were a victim of it, yourself.
Be encouraged, friend; you are not the first woman (and sadly, not the last) to be persuaded that without a full store, you were simply dabbling in Mary Kay and you clearly had no desire to become all that God wanted you to be, you loathsome infidel. Here's a flail crafted from used cotton balls and hair bands – 120 lashes should be enough to drive the unbee-lief out of you.
While Mary Kay product is undoubtedly making it into the hands of non-consultant customers, there's a great deal that isn't being sold in the form of frontloaded inventory.
To illustrate this point, I conducted a Craigslist search for "Mary Kay" in ten major US cities. While I found that there were active beauty consultants listed in each city striving to work their businesses (product discounts in the 10 to 50% off range were quite common), I also found that a much greater percentage of women had other reasons for moving their large inventories. Here are some of their ads, in no particular order:
Norfolk, VA
I am getting out of Mary Kay and I have over $1200 worth of wholesale (over $2400 retail) that I am trying to get rid of.
I am closing down my business due to an overwhelming schedule between my 16-month old and full time class schedule – total of $2200 worth of products for sale, $1100 or best offer. (Wonder if this poor lass got the ol' "We look for busy women because they get the most done!" recruiting line?)
Salt Lake City, UT
I have more than $3000.00 worth of Mary Kay products for sale for 1000.00. I am quitting the business and need to sell off all of my inventory. I only accept cash.
Omaha, NE
I am getting out of Mary Kay and would like to sell my stuff quick. I have worth over $1500 worth of stuff, if not more.
Approximately $5,000 of Mary Kay products – $500! Full Mary Kay start up kit, 7 boxes and two large display suitcases.
Huge Mary Kay Lot over $3600 retail – must see! Will sell for $1500.
Richmond, VA
Hi, I am getting out of Mary Kay and need to get rid of the inventory I have sitting in my house! I purchased the inventory for $1600 and am asking $1200 as I need the money greatly.
Los Angeles, CA
You will pay $500 for a lot of $1650 Mary Kay makeup and skincare. They are all new and there is not a problem with them. It is a good deal to have some income.
SF Bay Area, CA
Mary Kay products for sale – $1400. Profit of $6000, but don't have time to sell.
Chicago, IL
Used to be a Mary Kay cosmetic consultant and I currently do not have time for it anymore. I have tons of product still. Please help me – I need to get rid of everything.
Cincinnati, OH
Huge Mary Kay sale – 50% off every item – TOTAL RETAIL $7,325.50.
Portland, OR
I have a HUGE inventory of Mary Kay items for sale. Too huge to list!! Not selling anymore and just need to get rid of it – need to just move it out! $1,500 for the entire inventory; that's over $3,200 worth of products retail – serious inquires only please!!
Phoenix, AZ
I have a total of 4,232.50 retail plus 8.1% tax I paid on this all upfront = 4,575.33. I am looking to get around 50% off, make me a deal.
I was in Mary Kay and I LOVED IT – but I have something else that I enjoy more!
All of this retails for $6,672.00. Your price: $1000.
While I cannot prove whether or not each of these women worked their businesses according to the Run-down Rebuke of the Week ("Find a way, make a way!"), we can safely assume that every one of them came into Mary Kay hoping to meet a need and fulfill a dream. As one Mary Kay nsd always said, "Everyone begins her Mary Kay career planning to be successful."
She's right; these women had the inventory to prove it.