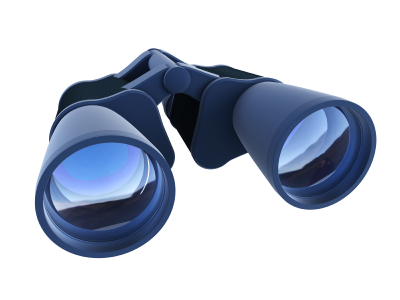 Written by The Scribbler
Merry Christmas, Happy Hanukkah, Blessed Yule, and Happy Holidays!  Here's a script designed to play upon the tender sentiments of the season!  While the snow's falling outdoors, if you're meeting with a recruiter over coffee, best put on your fuzziest hat and coziest scarf, as the snowing will be taking place indoors, too!
What are Women Looking For?
WHAT are Women looking for?   Let's talk about some things that are impacting women today…
Recession, down-turn in economy, unsure of job security for themselves and their husbands or they are already out of a job.  Could use some extra money for the household or alot of money to replace their corporate job that just canned her.
Holidays are here and everyone enjoys shopping for loved ones–this is truly the gift season!  Many are buying items just like the ones we sell so personal holiday shopping can be done at 50% off and you could sell enough to pay CASH for CHRISTMAS!
Busy, fast-paced, lifestyle – too much to do, too little time.  Mothers are dying to work from their home to be with their family more.  To have more time to keep their home organized so that life wouldn't feel so rushed.  Women are needing more personal shoppers to help them get through the day and their to-do list. (Scrib's note: Never mind that once in Mary Kay, IBCs are encouraged to outsource their child, home, and office care by hiring babysitters, maids, and personal office assistants.)
End of year.  Oh no!  Need some last minute of tax advantages…like a home-based business!
Too many families have too much debt!!  With $200 in weekly sales, a woman could easily supplement her current income and pay off a $10,000 debt with 12% interest in just over 3 years!!!  What is she doing now to get out of debt?  Selling $200 a week is simple-that's only one appointment or a few phone calls!!
Recent study shows that over 50% of  women want to have their own business…HELLO!?!
How to Set Up the Interview
Get these points clearly in your mind before you make the call:
Paint a picture for her of how MK could fit into her life right now.  With on-the-go samples, holiday coffees, corporate sales and 12 Days of Christmas sets to husbands…she could easily make an extra $800-1000 over these next 3 weeks.
"Hi, this is Susie.  I could really use your help. I am desperately looking for a few women to help me with Holiday sales this year.  WHO do you know that could use some extra money?"  (pause)   "What about you?  I have always thought you'd be good because (insert reason here).  Could we sit down over coffee and cover some of the facts and figures of how MK could work out for you.  It may not be for you at all, but what do have to lose by just listening? When's the best time to meet-day or night?"
Key point–if you have to wait more than a 3 days to meet her, do a 3-way interview with me- great training for you and info for her quickly.  If you start planting the seeds and then wait too long, she will scare herself out of it without being fully informed about MK.  (Scrib's note: A woman is can only be considered fully informed about MK if she has educated herself on what the consultant does not tell them – that means not taking everything the consultant says at face value.  Back-check and dig deeper on what you are told, and let noone tell you that "You don't have any faith!" when you do – that's a form of Mary Kay's classic religious-based manipulation.)   Every facial, client and friend should get a "Why Sell Mary Kay" Sheet, & Choices tape!!  Set your goal to hand out and follow-up with 5 a week!!
REMEMBER THAT RECRUITING ISN'T ABOUT WHAT SHE IS GOING TO DO FOR YOU – RED JACKET, RED CAR OR SUIT!  IT'S ABOUT HOW MK CAN ENRICH HER LIFE- LIKE IT HAS YOURS!  (Scrib's note:  Yeah, you keep telling yourself that.  Look, I don't care how you spin this, in the end it IS about what she is going to do for you, "RED JACKET, RED CAR, OR SUIT!"  A recruit's freshly-signed Consultant Agreement and qualifying ($600 or more) inventory order are required in order for cars and promotions to happen, period.)
I HONESTLY BELIEVE THAT EVERY WOMAN IN THE WORLD SHOULD EXPERIENCE MARY KAY FOR ONE YEAR!  THE TRAINING ON LIFE, FAITH AND FAMILY IS WORTH THE $100 INVESTMENT!  WHAT ARE YOU WAITING FOR?…CALL 3 FRIENDS/CLIENTS RIGHT NOW AND SEE WHAT THEY SAY.  THEY JUST MIGHT SURPRISE YOU!
(Those last two paragraphs had a lot more exclamation points in them; I had to cut them down for the purposes of making things easier to read.)