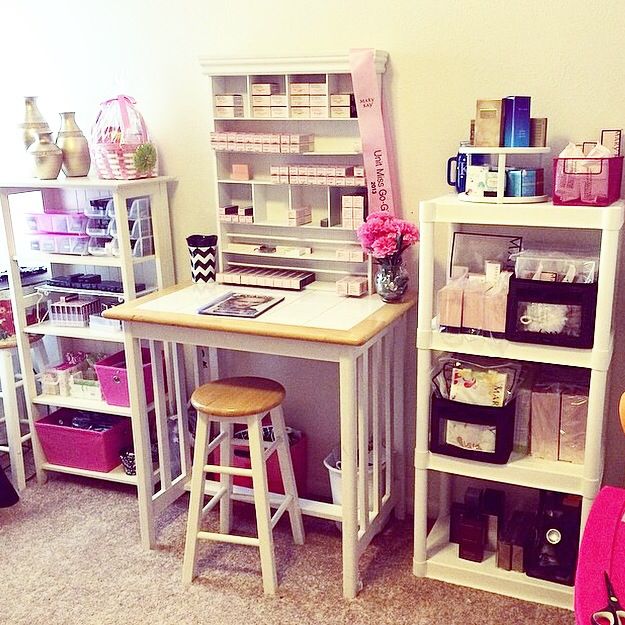 How often does Mary Kay change products? Not often, according to the company! They say that core products are updated every 3 to 5 years, and they tell consultants 3 to 6 months ahead of time. From Mary Kay's online FAQ  :
Mary Kay Inc. is always looking at new products in order to keep up with current trends and be competitive in the marketplace. In a marketplace driven by innovation, it is critical to stay competitive by introducing new products. Targeted products, that treat special concerns and work along with our core skin care line, are introduced to the product lineup to meet needs that are expressed by consumers. Limited-edition color items are introduced periodically to reflect the trends of the season. Our core product lines are updated once every 3 to 5 years to take advantage of the latest innovations in skin care. And although we don't do it often, we occasionally update our packaging to ensure that we continue to stay on trend and keep our presentation current and fresh. Remember that we're in the fast-changing cosmetics business. Much like the automobile, fashion and consumer electronics industries, in the cosmetics industry, newness is what attracts customers to the brand.
The bottom line is that innovation is essential to remaining competitive in our market. While change may be uncomfortable at times, it demonstrates the willingness of both our Company and the independent sales force to deliver products that excite and address the needs and desires of their customers.
With respect to inventory, our goal is to communicate to the independent sales force any changes to regular-line products at least three to six months in advance. This allows for adjustment of their inventory levels and helps them make informed decisions in the meantime in regard to their product orders and needs. In addition, whenever significant changes are made, we share tips to help them manage their inventory in the months leading up to the changes.
The truth is that the changes come fast and furious in Mary Kay. There is no doubt that some of the product and packaging changes are simply done to boost sales to consultants who carry inventory.
Don't believe me? Check out these articles about the rapid and constant product line changes in Mary Kay. They're old, but still relevant because nothing has changed in this regard. My favorites are this one about how much Mary Kay stood to make from changing to black packaging, and this one which just takes one product – – lip gloss – – and tracks the many changes through the years.