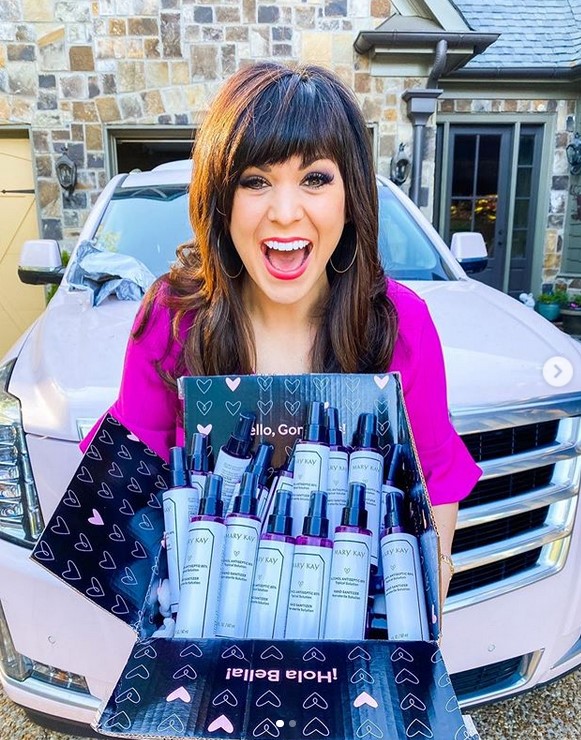 To hear the Mary Kay ladies tell it, Mary Kay Inc was ASKED to make hand sanitizer. And being the charitable company that they are, they stepped up to the plate!
Well…. a Mary Kay employee has blessed us with the REAL story on the hand sanitizer and the essential business designation.
It turns out, no one asked Mary Kay to make hand sanitizer. As the stay at home orders in Texas came out, Mary Kay was prepared to close. Employees had been told MK would be shutting down. But during executive meetings, it was discovered that MK could get an exemption and be deemed an "essential" business if they were making hand sanitizer. So off they ran to apply for the exemption, purchase the chemicals, and begin production. Within hours, the supply chain people were ordering ingredients, the engineers were finding existing bottles to use (the pink botanical freshener bottle), the label supplier was asked to create an over-label.
The Illinois and California warehouses were able to re-open after the company got their exemption. But Mary Kay got a little surprise. Local officials told MK that they were only authorized to manufacture essential products.
But… .The Richard R. Rogers Manufacturing and R&D Center (known as R3) could only produce "essential" products like cleansers, body wash, and hand lotion. They are not allowed to produce cosmetics. So now stock of the non-essential cosmetics is getting low. (And of course, sales directors saying "hurry up order before they run out" are only making the situation worse.)
R3 had two employees diagnosed with COVID-19. One was very sick and in the hospital, and one is recovering at home. They did not shut down R3, and have no plans to do so. All branches are open except New Jersey, but apparently a lot of employees are calling in sick because of fears of exposure to coronavirus.