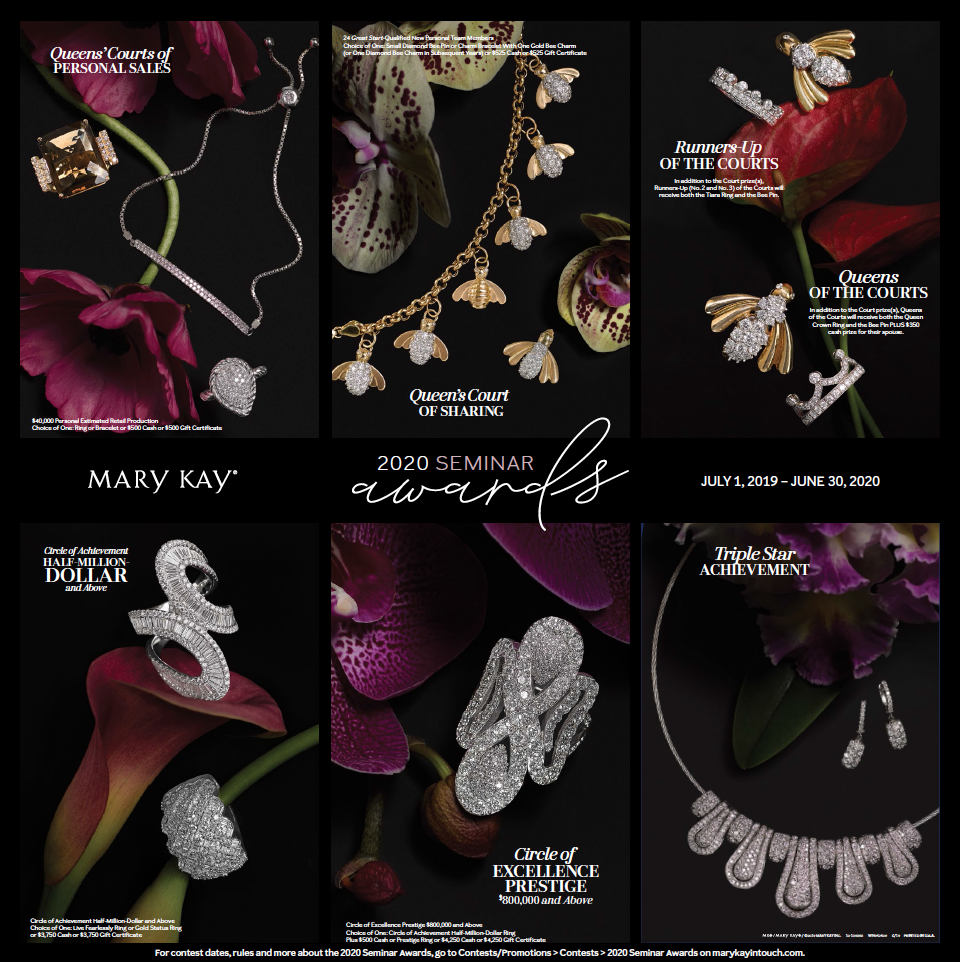 As the Mary Kay seminar year comes to a close, let's talk about the "virtual" seminar that is planned for August. Sorry to all the women who ordered and ordered and ordered to get to certain levels. No walking across seminar stage for you!
Mary Kay Seminar 2020 is going to be held online August 20-22, 2020.
Why are we changing Seminar 2020 to a virtual experience?
In early March, the city of Dallas and the state of Texas instituted a ban on large public gatherings to protect public health and safety. With the growing number of COVID-19 cases in the US, this ban on large gatherings continues. Therefore, given this truly unique and unprecedented situation beyond Mary Kay's control, it is no longer a possibility to hold Seminar at the convention center this year. Instead, we're excited to create a spectacular virtual Seminar 2020 experience complete with outstanding education and motivation, world-famous Mary Kay recognition and prize giveaways, and of course, LOTS of other special guests and surprises! And we are enlisting the help of a prestigious, cutting-edge production company to create this amazing event!
The fee for seminar is $45, and attendees receive a $20 wholesale credit toward orders placed in the first month after seminar.
Each seminar division is having its own program. Presumably, this means the speakers for each seminar will be NSDs and top directors from each division. Those speakers are a big part of the hype and getting women to want to move up, and having speakers from your own division is probably more impactful.
I'm curious to see how they are going to do awards recognition. The REAL purpose behind seminar is to get women to order more products (stuff they don't need and didn't/won't sell). It's all about the recognition, and if you aren't going to have the opportunity to prance across the state, Mary Kay has to create some other form of recognition or their orders will suffer in the next year.