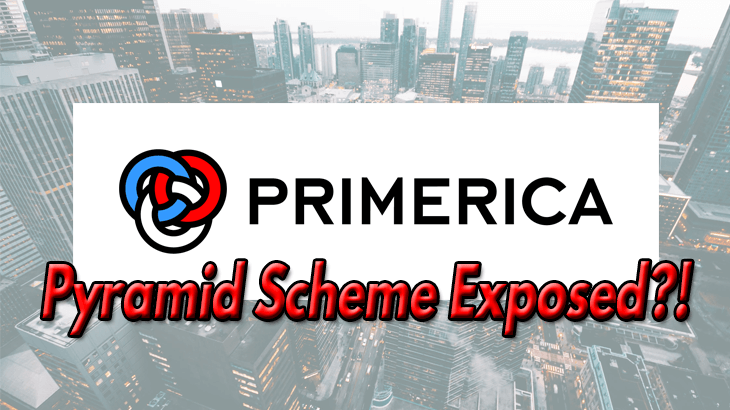 Here's some hate mail that's a little bit different. It's about Primerica, the MLM that sells life insurance and investments. My blog for my company has a couple of articles about Primerica that have been popular over the years (apparently people are researching whether it's a scam). 
A nice lady named Denis Rispoli Becknell thought she should set me straight about Primerica. What's notable about Denise? She has started many "businesses," and seems to have no success with any of them. From being an artist, to owning a cafe, to selling real estate, to Primerica…. I'm not sure I'm going to take her business advice seriously.
Denise contacted me to scold me about saying bad things about Primerica, and when I called her a loser, she had this to say:
The statistics you posted are probably accurate with regard to average income people make – but that's because many people get involved and don't work – it's not that the products are inflated, that the system is broken or any other reason – the company pays out for our agents to get licensed – so the fees you post for a background check (IBA) is misleading.  In exchange for the $99, the company will pay for ALL licensing – which is well over $1500.
Also the company averaged into the number ALL agents – that means people who have only been licensed for a day are included. There's no sales position where people make money from day 1 – even when I worked as an agent for American Express!  The company works in an MLM structure but nothing is hidden and the people who make money are the people who work like any other commission position. 
I don't sell essential oils, healthcare products and vitamins.  I sell a worthwhile product that is needed and wanted and a better value than all other insurance products.  If you knew more about our product line you wouldn't be so hostile.  We also provide people with a strategy for FREE on how to eliminate their debt – our customers love us.  The people who complain about what we do are the people who don't do things the way we are trained to do them.  We fix people's finances by putting them in the appropriate product and then ask them to refer us to other people who can use the same thing.  There's nothing about what I do that is inappropriate or illegal and the opportunity to make vast amounts of money is there for anyone who applies themselves.  We don't have to convince people to buy our products because our products sell themselves and in most cases cost the customer LESS than they are already spending.
I don't even know why I am wasting my time but maybe something I am saying will strike you as truth.  If you want to check out Primerica, look at the state and federal agencies – unlike MLM companies, we are vetted and licensed professionals selling a bonafide product including wholesale mortgages and the best available investments at far less than other financial people are charging- because we don't have to advertise.
We are hated in the industry because we can undercut everyone else – because we have the best for less.
I don't really understand why someone who has absolutely nothing to do with my business feels they are an authority.  Amazing!  If you're that critical of my business, I can't imagine what it's like to live with someone like you!
Karma is absolute.  You'd better watch out!  Your misery will catch up with you!
After going back and forth a few more times, Denise said I'M REPORTING YOU! To whom, you may ask? She tells me there is "a bureau of internet fraud" and she's done it before. Also the FCC. Because I'm giving opinions without being licensed and I lack the ethics to be a reporter. Then she went on:
Just FYI – every company recruits.  If a college football coach didn't recruit he would have no team in 4 years.  Recruiting is part of business.  I've been self-employed since I was 23.  Primerica is an amazing company with very high standards and I really resent that you are giving us a bad rap.  The company battles bad information on a regular basis.  I have been with them for a year – and the money I make is well above what I would make if I was working behind a desk.
Sales is not meant for everyone but the founder states that we can't know the heart of a man – so we will hire anyone who wants to try it and offer them all the training and support they can possibly need – but ultimately it's up the person to get licensed and do the work.  There's nothing about Primerica that's MLM except the pay structure and anyone who works there is willing to accept the pay structure to do it.  I working in insurance with American Express and I am very proud of my affiliation with Primerica because every day the company does the right thing for people.  Most insurance companies are scammers and rip people off.  We teach and live by a philosophy that is well above the typical standards in the insurance industry.  I had a girl who was a $100K/year earner with NY Life who was interested.  Then she tried to recruit me saying I could make a lot more money – but she was making the money by ripping people off.  I refuse to live my life hurting people to make a living.
That's the difference between us – you get a charge out of writing nasty things about companies and, when someone tells you the information isn't accurate, you call them a loser and cop and attitude.  Like I said, karma is a law and it gets you when you don't do the right thing.
I'm not writing again.  I have tried to be civil but you aren't civil.  It's obvious you spend you life arguing with people and that's not how I operate.  Life is too short and too precious.  Goodbye.