UPDATE: As of 8/19/21, Laura Beitler has left Mary Kay to become the Chief Global Sales Officer (CGSO) at Rodan + Fields.
Remember when Laura Beitler was the head of Mary Kay's legal function and was responsible for sending Dallas law firms after people who were selling MK products online? She then moved into the sales area, most recently as Vice President of Sales.
Now she's got a new title… Salesforce Success Officer.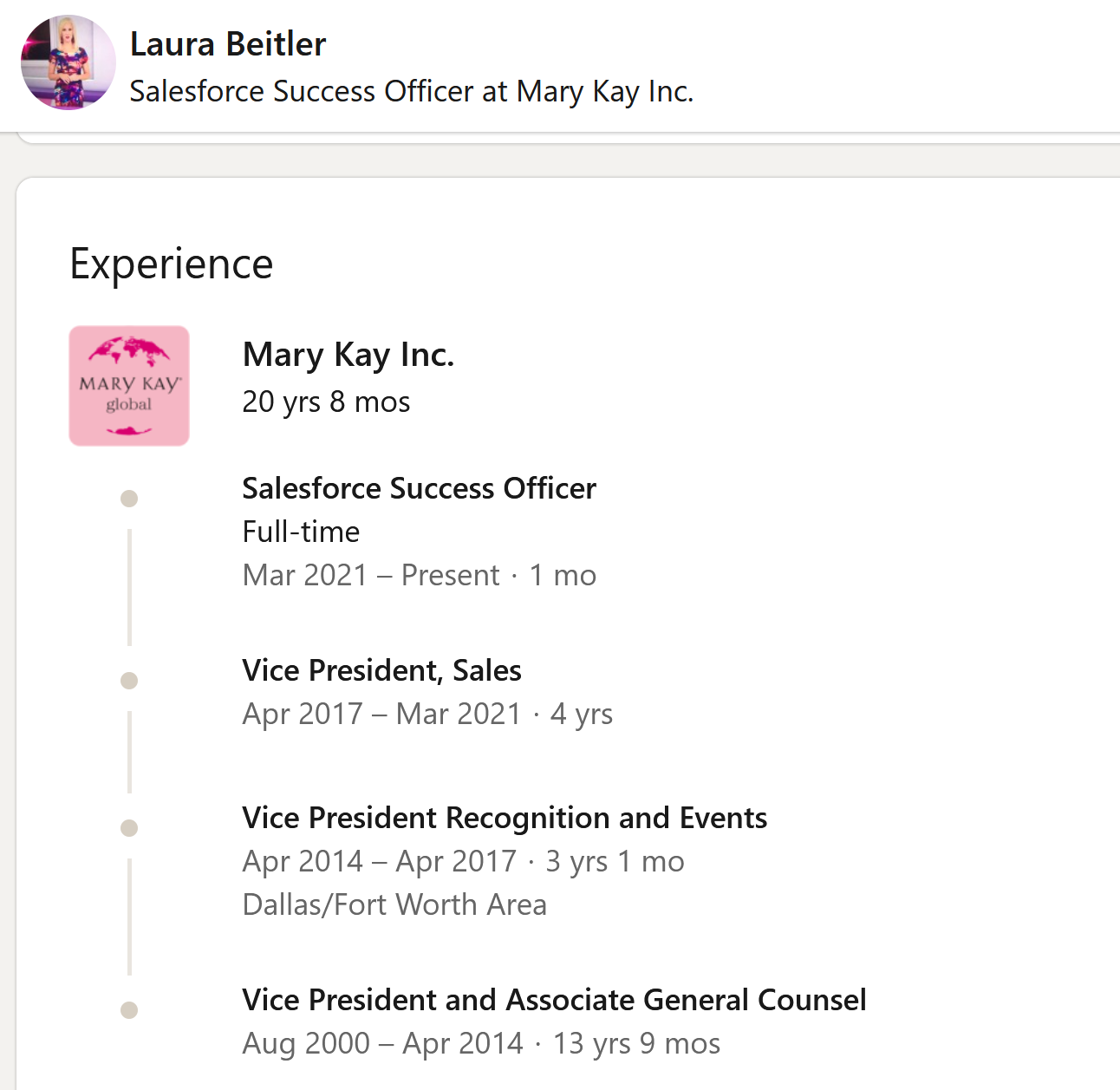 I've got a tip that might help Laura out. There is no "success" for the sales force. You know why? Because Mary Kay isn't about sales. It's about recruiting. When are we going to stop the charade that this is about selling cosmetics? (Hint: Never.)
I'm also amused by Laura's stretched and filtered profile picture on LinkedIn. Let's put it side-by-side with a more recent picture. I'm fine with her appearance either way. I'm just wondering why she'd stretch the picture on the left and pretend she looks nothing like she really does. The answer may be the pervasive lies in Mary Kay…..
I am curious about this title change and what it means. Are executives being moved around? Is the company struggling as people are selling less? Is this an attempt to pretend (even more) that women are selling to real customers?
What's your best guess?