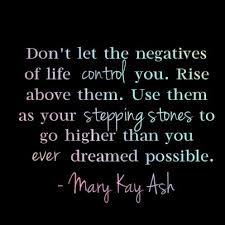 I'm not sure what your background is; but, why are you so negative toward Mary Kay in particular. Any person or company has to use marketing as a way to reach & sell to customers. I assure you that those who sell under false pretenses do not represent the mindset behind ANY company's mission or vision.
Your website is biased in that it does not show the beautiful, positive, & powerful things about being a Mary Kay consultant.
I urge you to balance your site by showing how the conpany/opportunity empowers women. I am a consultant & i have no unmet needs that Mary Kay can offer me. I do well, have a large customer base, & I have never lied to any customer!! I am college-educated with 2 advanced degrees & work my business my way – the honest way.
I hope you find future days filled with more positivity in your life!