New Consultant With No Customers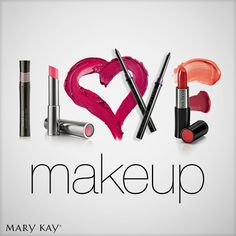 I just wanted to take a minute to say thanks! I just became a consultant. I was about to get really involved when another consultant actually gave me a link to your website.
I went to a men's expo and had no idea I even signed up for one of their drawings. I get a call TWO months later and was told I won a gift certificate for $10 and a free makeover. At the time, I was like okay, sounds like fun. This is something me and my teenage daughter can do for fun together.
So, the sales director comes to my house, we get the makeovers and I of course wind up doing a bubble package for $99. I do love their stuff. At this time, I was in a job that I absolutely hated and was looking to get out of. I am also new to the area and trying to make friends.
She shows me her profile and tells me she is on her THIRD car and that she has been doing it for like 7 years and has no other job. She also shows me a copy of a check that one lady in Florida received for over $50,000 that she earned in just ONE MONTH!
Sooo…..I'm thinking this lady is sincere and super nice and I get to thinking about it. Surely, if this is her only means of income and she is single, it must really work.
About two weeks later, my husband says that if I want to do that, I had his blessing to quit my part time job and do this full time. So…..I did. My husband also made a decent living and we could survive on his salary alone. So….I put my two weeks notice in my job to do this full time. THEN, my husband was laid off from work. We were so devastated because we did not see this coming. This happened the day before I was supposed to go to my first "weekly meeting", the one you describe on your site where you have to pay $2-5 to go to.I was already emotional.
So….here I am with this starter kit, go to the meeting, hoping for instruction and got NOTHING! I was so overwhelmed. My husband is a liver transplant recipient and has to take anti rejection meds for the rest of his life. Without them, he will die. These medicines cost over thousands of dollars for one month without health insurance. I told my director all of this too. I left there feeling like they could care less.
One of the girls tried to explain how she does it. (She is in line to be a director) I didn't tell her what was going on with me personally. I just told her my world just got turned upside down and I didn't know if I can take on all this at once. She was telling me I had to get two checking accounts and a savings account and all this other stuff.
I just wanted to cry and all she could say was "well, this is a business." My sales director was the only one who knew the details of my dilemma. She just keeps saying she is praying for me. That's another thing that I have a real problem with. We are religious people and I was told this is a Christian based business. They do pray at the end of their meetings. They use Jesus to attract you. I was told that these girls go to these seminars and drink and party. I am not a luke warm Christian. My husband and I take religion very seriously.
So…..here I am….$400 of my own money already invested, complete with my own website, a starter kit, business cards on the way and NO CUSTOMERS in sight!
Everything you say on your site is true. I've been hounded about going to these out of town seminars and events that cost money. I can't afford that right now. I emailed my director yesterday and told her that I had to focus on my family and try to find a job with health insurance for my husband's sake. Her reply was simply "do facials and book parties". They claim they are all about building relationships, but their true motto is to destroy them. This is my life…and it's real, complete with real problems. I'm so thankful for what you're doing because it totally stopped me in my tracks.
I am still going to "attempt" to sell what I can while I still have the 50% discount, but have decided not to do any of the extra stuff. I figured if I just paid for all this stuff, I may as well see if I can do a LITTLE something with it. If I can't, I'm just going to let it go. Thanks agai