I Didn't Want To Do the Work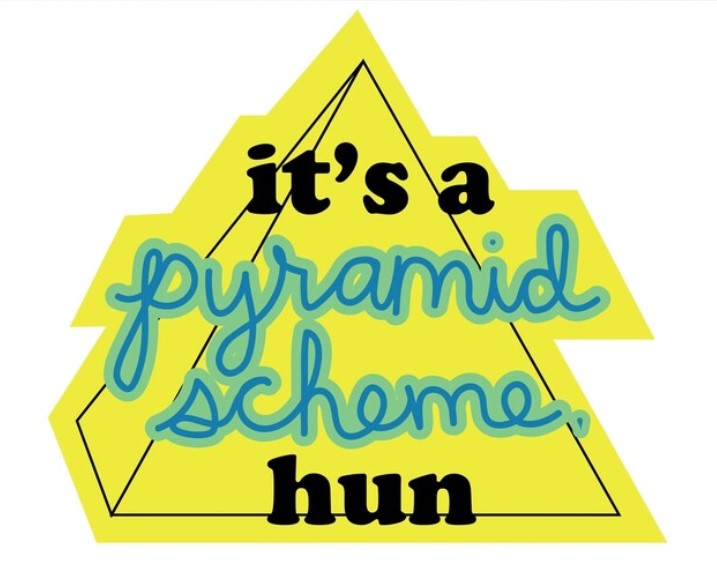 Years ago someone set out to "debunk" our Top 10 Reasons to NOT Do Mary Kay. There is lots of rambling in the rebuttal to us (really, me), but I was especially amused by this:
It is clear that unfortunately the person who wrote these "Top 10 Reasons" is not a salesperson or entrepreneur by nature. Everyone who works in any market, anywhere, knows it's a constant game of hit-and-miss. But if you get bucked off the horse, you either get back on it or you give up, hang your head, and walk away. If you get turned down by one person, you move onto the next or find a new way to approach that same person until you get them to buy your product.
Interesting because I've been an entrepreneur with a REAL business for 21 years, and I've done an awesome job of selling for over two decades.
Here's a comment on the article that I was particularly amused by:
Heidi Haney on November 18, 2014:
I'm so glad that someone finally said what has been on my mind all along about "Pink Truth". That site is unfair and bashes a company all because ONE woman didn't want to do the work necessary to run her own business. Mary Kay is NOT for everyone (otherwise we wouldn't need other careers in the world right?) If Mary Kay WERE for EVERYONE then who would manufacture automobiles, who would run the white house, etc… So, just because YOUR Mary Kay experience was not top notch (and maybe she should be bashing her recruiter for poor work ethics rather than Mary Kay the company as a whole) should not be blasted all over the internet! I started a completely successful Mary Kay business on my own with NO INVENTORY to start! I am now a STAR senior consultant and I've quit my corporate job. THANK YOU MARY KAY and THANK YOU to my recruiter who has trained me well!!! I LOVE MARY KAY!!!
All because I didn't want to do the work necessary to run my own business? I guess I have to keep reminding them that I've been running a successful business for more than 2 decades….