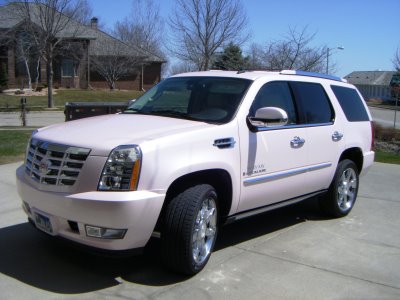 Written by JTA
If you are considering 'moving up into management' in Mary Kay, 'promoting yourself to Director',  or even just getting started in the business, here are some facts that you might not be aware of.

Fact 1: The majority of Sales Directors make very little money.
To check this fact, you can do a couple of things.  One real eye opener is to ask the Directors you admire to provide their 1099s for the last few years.  They can easily access these from Intouch.  Some may argue that this does not provide a true picture of income since it does not show expenses.  However, even without deducting expenses you will be surprised at how low this number is.
Another easy way to check this is to take a look at the Applause magazine.  The lowest Directors (and Nationals for that matter) are not making very much, and remember that the majority of Directors that make less than this.
Fact 2:  The expenses are huge for all involved, especially Sales Directors.
There is already plenty written on this site that goes into more detail on this.  If you take the income and subtract the huge expenses there is barely anything left, and I've seen many consultants and even Sales Directors that actually spend more than they make.  Expenses start at the consultant level with meeting fees, conferences, travel, cotton balls, etc. and go up as a Director to the $400 suit, the additional travel, meeting space, etc.
Don't be fooled by the 'tax advantage' line.  Money is money, and if you are spending it on expenses, deductible or not, that is money you don't have.  And don't be fooled by the 'you have to spend money to make money' line because it never stops.  That applies perhaps to a new business where at some point you turn a real profit, but with Mary Kay you'll never get there.
Fact 3: Directors and Nationals exaggerate income and downplay the work involved.
I have yet to see one that is honest.  None will be straight with you on Facts 1 and 2.  They will either exaggerate their personal income, or if they do make decent money, as I did, they will not tell you that they are working 24/7 to have this type of income.
Recently my husband encountered a beauty consultant at business networking event.  She was a recruit of one of my former offspring. She announced to all that her Director made $80k per year and she was going to quit her job and do the same.  Sadly I know for a fact that Director has never even broken $30k, but she is an adept speaker and has persuaded this poor woman that she makes this 'executive income'.  Be VERY wary of any Director who states that she makes a good income, see #1.  I have written before about my offspring who at most made approx $30k but at the least made less than $10k before expenses.  Sadly, this is the norm but you would never know it seeing them speak at meetings or at interviews.  THE DECEPTION IS HUGE!
Some do make great money, as I did, as several of my friends did.  However, we worked around the clock.  We had huge expenses.  In this case, if you happen to know one of these, ask to see her full tax return.  The expenses for big money Directors will knock your socks off.  And the per hour income once you break it down is pathetic.
Fact 4: You do not own your own business
This is huge.  Take it from someone who invested over a decade and ended up with nothing.  You own some product and that is it.  You can build it huge, as I did, but in the end if you do not stay with it, you walk away with zero.
With a business that you own, you can sell it and have something to show for it.  With this, be warned if you do not want to do it for the rest of your life, you leave with NOTHING when you decide to do something different or just 'retire'.  All the 100s of people that I had in my future area, all the personal recruits, all of the offspring, they all went into the abyss.  I stopped getting commission, period.  All of the customers were turned over to someone else and I stopped getting the profit from the sales, period.  All I got was some money for my leftover inventory.
You own NOTHING.  You are simply an independent contractor that hawks products and pushes the same 'opportunity' for a big corporation.  That's it, don't be fooled.
Think about it, your involvement with MK makes no sense at all, and there is no future in it. You are being used and lied to (and dare I say 'brainwashed).
I'd love for any lurkers to dispute any of these facts, but sadly they are indisputable.  By the way I was an Executive Senior Cadillac director tracking NSD, so your theory that I was lazy or didn't do it right doesn't fly. I was the one you saw speak at all the events, the one you listened to on CDs and whose training you followed, the one you admired.