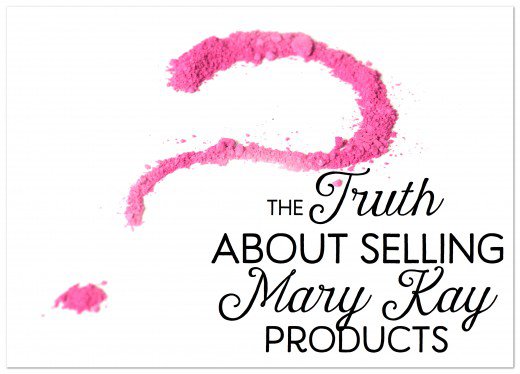 Written by SnoBaby
It annoys me to no end when people make statements of truth but don't provide factual evidence to prove the point.
I used to only consider this when talking politics.  I'll give an obviously silly and hypothetical example here.  My husband says, "I'm not going to vote for Candidate A.  He hates old people."  My question…"How do you know he hates old people? What evidence do you have?"  Now, he may very well have evidence.  Great.  Just give it.  Maybe Candidate A helped write legislation that would cut social security or raise the retirement age.  NOW there is evidence to support his claim.  Perhaps it is hyperbole to say he "hates" old people, but at least you have grounds for saying you won't vote for him due to his "actions" affecting old people.  Otherwise, the statement is just words spewed out with no relevance or validity.
So, in looking at what Mary Kay director after director says in response to someone leaving or telling the truth to the unit, I just have the following statement: Cite your source.
You say "My experience has shown me that most who have complaints are people who choose not to work their business."  OK…show me the weekly accomplishment sheets alongside the wholesale order sheets of these "failed" consultants who chose not to work.  How many weekly meetings did they attend? Did you ever award them prizes for their hard work?  Did you ever hold them up as successful in your unit?
You say, "My 9 ½ years of experience with Mary Kay have been completely wonderful."  OK…show me your tax returns.   Take your net income after taxes and divide that by the number of hours you put into this career.  Does that amount translate to "completely wonderful?"
You say, "Mary Kay Inc. has chosen to take the "high road",  not the "easy road" which differs from some companies in Corporate America where the only thing that matters is the bottom line, not the integrity of their employees."  OK…give me specific examples of how MK has taken the high road.  What situations are you referring to here?
You say, "Team Building commissions are paid based on how well teams and units work their businesses, not on how many people you have in your organization." OK…I know this is a false statement, but I'm going to give you the opportunity (anyone out there lurking) to give me evidence that commissions are actually paid based on how well teams work their business and not simply on how much wholesale they order.
You say, "We do not receive part of the consultant's sales commission as in other companies."  OK…name the other companies specifically that DO take commission from the consultant to give to the upline.  Better yet, look up MLM on Wikipedia and specifically point out anything in the definition that Mary Kay DOES NOT do.  Anything that separates MKC from the term multi-level marketing.
You say, " I have read some of the postings on that site and have found gross inaccuracies"  OK…site your source.  Lay out the "gross inaccuracies. Quote the posting and support your claim with facts."
You say, " In addition, not ONE of the thousands of positive comments about Mary Kay are EVER posted on that site." OK…(we're going to ignore the "Never posted" statement b/c that is discredited by the HateMail Wednesday posts Tracy used to do in which she specifically posted letters of MK supporters)  Let's focus on the "thousands of positive comments." … Show me the proof that thousands have been sent.  If you do not have the facts to support a statement, you shouldn't make the statement. And, unless you were CC'd the thousands of positive emails sent, you have no way of proving this statement.
You say, "Women who end up with debt after ending their Mary Kay business do so for two reasons:  One, they did not work their business.  Two, they embezzled from their business." OK…what you'd really have to do to prove your statement would be to show how those IN Mary Kay are NOT in debt (thereby working their business), by sharing at least your own tax return or profit and loss statement.  "
So, you see my point here.  You are welcome to post anything "positive" about Mary Kay.  You just have to support it with factual evidence if you want it to be credible.