Real Numbers From a LuLaRoe Consultant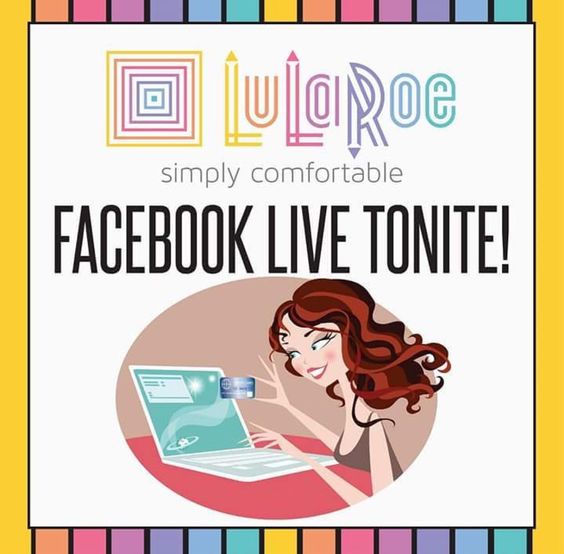 In our first article on LuLaRoe leggings, I introduced you to a consultant named Kristi Trimmer.  She developed an online presence as a travel blogger, and last fall she decided to get involved with LuLaRoe. I want to share her experience with you as an example of how nearly impossible it is to make money in multi-level marketing. Of  course, she is just one person. People have different experiences. But what you will find over and over is that it is nearly impossible to turn a profit retailing products in MLMs and 99% of people lose money in MLM.
Kristi onboarded in October, spent $7,000 on LuLaRoe inventory, and recapped her first month on her blog. She sold 154 pieces of clothing for $3,847 (after discounts and incentives), and had a profit of $938. We discussed here that she risked an awful lot of money to turn that profit, and more importantly, she has negative cash flow from the venture. In other words, she's put out a lot more money than she profited. (Of course, some will tell you that's the nature of a business. You have to invest! I contend that MLM isn't a real business.)
Today I want to show you more of Kristi's numbers to demonstrate what a loser LuLaRoe is as a business. Kristi has a private Facebook group for her LuLaRoe sales that has over 5,500 members. Remember, she developed a following as a travel blogger, so she has a very large network. That's an impressive group size. So you'd think that helps her generate a lot of interest and a lot of sales. But it really doesn't.
Over the last week, I took a look at 4 live sales that Kristi did. Each was an hour to an hour-and-a-half long. From each of those, she sold: 3 pieces, 8 pieces, 7 pieces, and 3 pieces of clothing. It's easy to see how many pieces were sold, as a participant has to comment "sold" and the number of the item they wish to buy.  That's 21 pieces of clothing sold in one week via Facebook live. With 5,500 group members, that sounds terrible. How much would the average person with a couple hundred followers sell?
But the numbers get even worse… Kristi shared in a March 12 video how much she's selling. The results are pitiful.
Kristi says she works 40 to 60 hours per week on LuLaRoe and has about 300 pieces of inventory on hand. She sells about 30 pieces per week, and she said that was about $900 profit per week or $4,000 profit per month. Her math was wrong. 30 pieces a week at full price (average $40 each) will mean $1,200 in sales. (Note that consultants will tell you it's probably more likely that the pieces will sell for $30 each after discounts and incentives.) That is $600 gross profit per week (if sold at full price), less all other costs. Kristi reports that about 20% of the sales amount goes into business expenses, so she is profiting about $360 per week or $1,440 per month.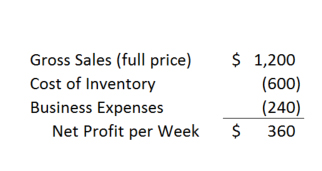 If Kristi works 40 hours a week, that's $9 per hour. If she works 60 hours a week, that's $6 per hour. So after investing $7,000 in a "business," Kristi has given herself the opportunity to earn $6 to $9 per hour! I understand that her sales volume may grow over time, and that will help her earn more money. But if she's working full-time at this (even putting in overtime!), and she has over 5,500 members in her LuLaRoe Facebook group, and she's still only making minimum wage…. how much would the average person with no online following be able to sell?
The point of this article is not to pick on Kristi personally. I think she believes in what she's doing and I think she sees LuLaRoe as a great opportunity. I am simply using her LuLaRoe venture as an example of how horrible this company is for consultants. She has a very public presence and has provided information about her experience that is really instructive for us. Sadly, I don't think Kristi is being realistic about her chance of making this into a real business. LuLaRoe recruits should take this type of example very seriously.