A couple of years ago, I posted an article about the false earnings claims being made by Mary Kay NSD Dacia Weigandt. I had a problem with her statement that the average part-time consultant makes $5,000 to $10,000 per year. We know darn well that 99% of people who participate in MLM lose money.
What does Dacia say today? The claims are even worse. Here is a piece that was created by NSD Auri Hatheway, and is posted on Dacia's website.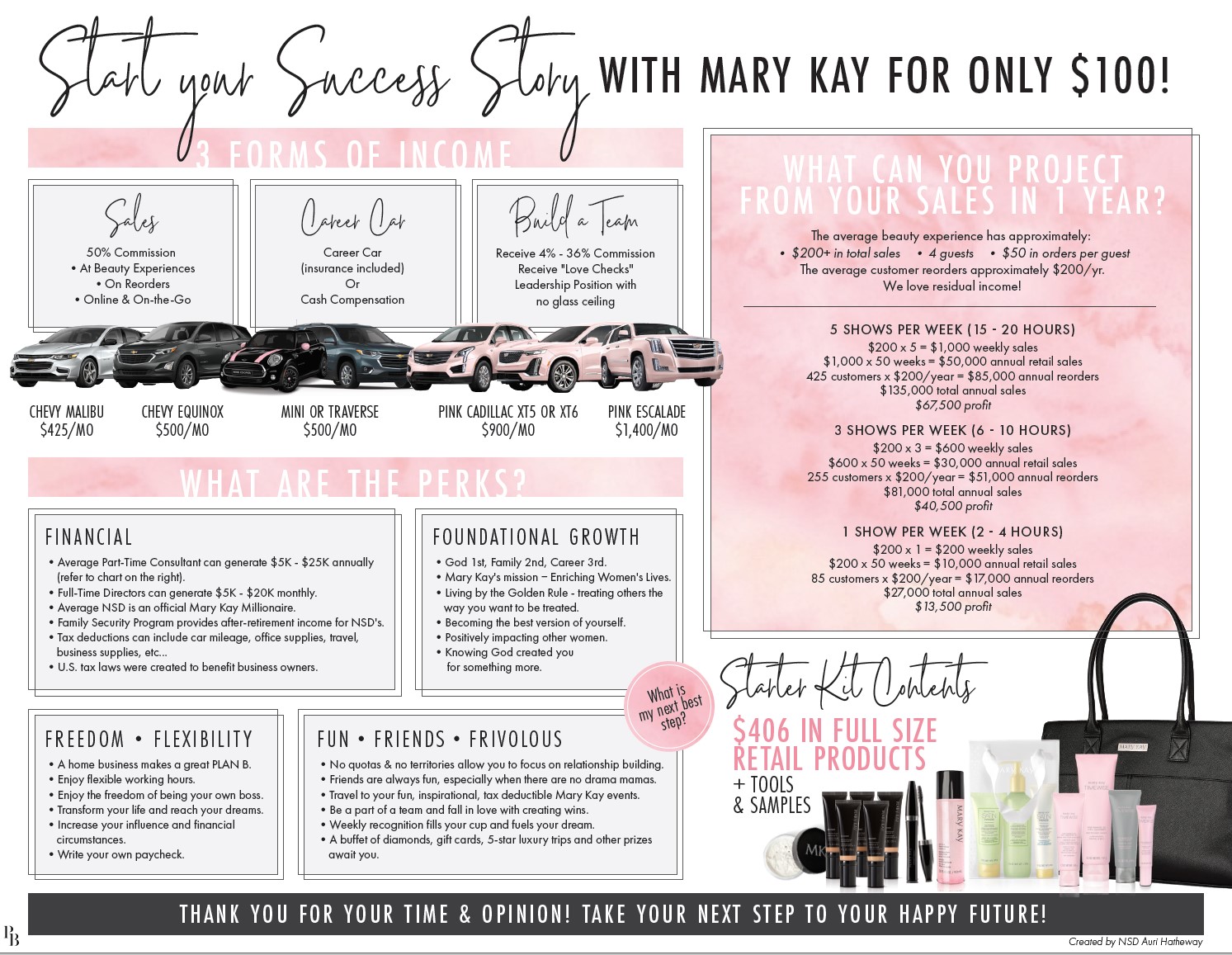 Let's zoom in on the money part of it: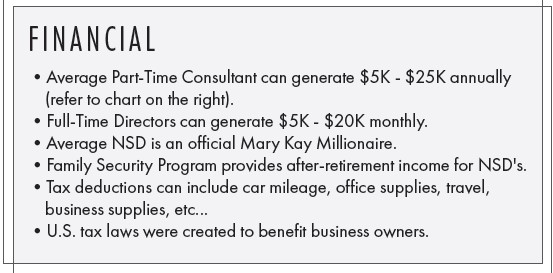 Now the claim is that the average part-time consultant makes $5,000 to $25,000 per year.  What nonsense. Show me these "average" consultants. Because there are tons and tons who lose money. In order for there to be an "average" at $25,000, you'd have to have a whole lot of consultants making $50,000 a year doing part time work. You guess it, this claim is completely fabricated.
Don't even get me started on the sales projections for 1 year. She says 5 shows per week take 15-20 hours. Nonsense. She also says those 5 shows (good luck getting that many to actually happen, by the way) would result in $1,000 in weekly sales plus another $85,000 per in reorders per year after you've gathered customers for a year. I challenge Dacia and Mary Kay to show me ANY consultant who actually achieves these numbers. How many have there been in the history of the company????
It is curious to me that Mary Kay Inc. allows these falsehoods to be publicized over and over. Surely they know these things are going on? The FTC cracked down on AdvoCare for false earnings claims (in addition to being a pyramid scheme). I wonder when it's going to be Mary Kay's turn to answer for the false earnings claims that have been made for decades?