Sales director Ali Zornes: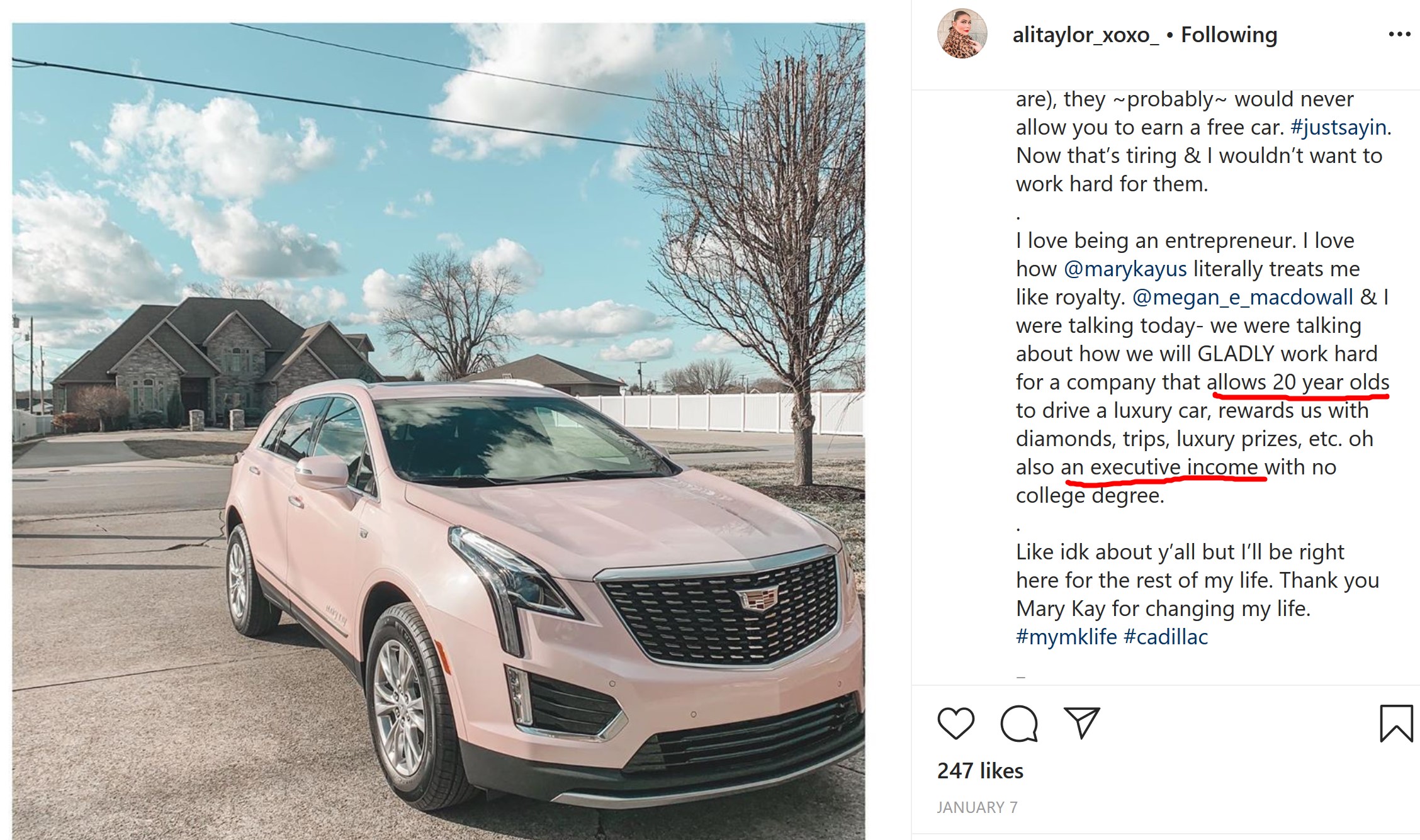 Also Ali Zornes:
So let me get this straight. Last month you were bragging about how Mary Kay "allows" you (a 20 year old with no college degree) to drive a luxury car and earn an executive income.
This month, you can't afford to pay your vet bill, so you're having a sale that essentially will leave you with no profit. You're going to sell a ton of products to your customers, profit nothing, and hurt your future sales because customers will have stocked up.
Also, you have the audacity to repeat the lie that you make 50% profit on your sales.