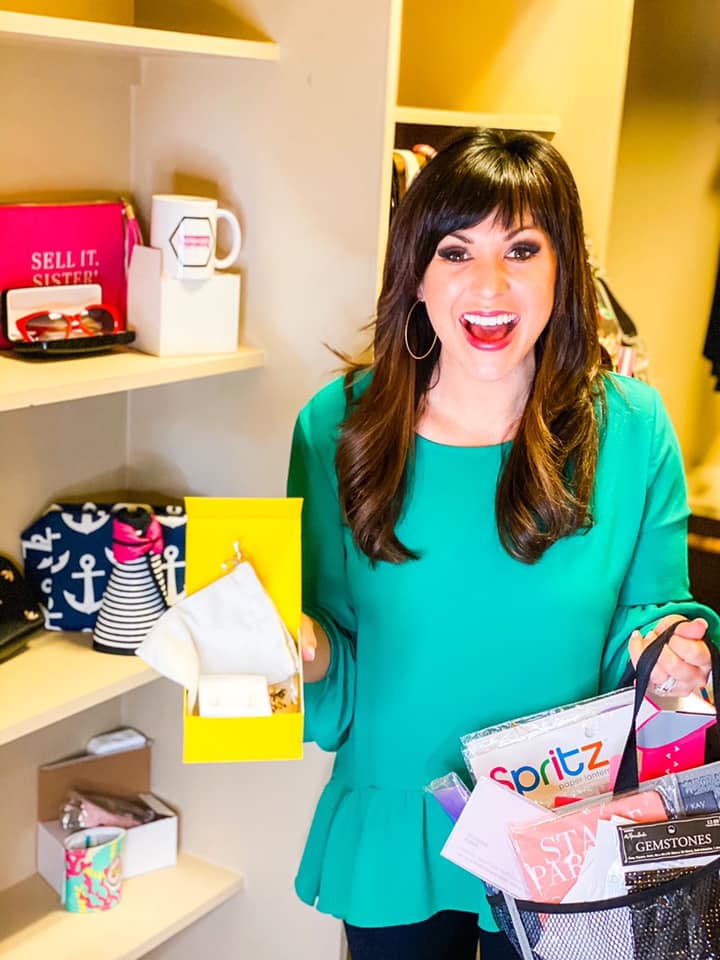 Don't get me wrong: Hand-me-downs are awesome for growing kids and people who like yard sales (we call them rummage sales in Wisconsin!). But as a "prize" in Mary Kay?
NSD Kristin Sharpe proudly displayed on Facebook the fun time her unit members had shopping from her closet of used things. Who got to participate? Anyone who "maxed out" double credit. Yet another prize related to how much you ORDERED from MK, without any regard for whether or not you sold anything.
Also a problem for the me is the fact that ENVY is used to get people to order. It's all about the "classes" of people in Mary Kay. The NSDs are above everyone and are to be worshiped. OMG… you get a chance to shop from Kristin's closet!!! You can have some of what she has! That's demeaning.
What's even more demeaning? Using old, crappy Mary Kay prizes as the items in your closet. Kristin didn't offer any personal clothing, designer bags or shoes, or any of the other higher end items you might expect from someone who brags about how much money she makes from MK. Nope. What she offered were things she got for free from Mary Kay. Things she had used and no longer wanted, because you have to use the current MK prize to get your unit and area interested in ordering more to earn that prize.
Take a look at these pictures and tell me how you like the prize choices Kristin offered. How would you feel being offered something Kristin got free from MK, used for a while, and is now giving away as if it's a treasured reward?
(Also, is anyone else sick of Kristin always smiling with her mouth wide open as if to say "I'm soooooooo excited!!!")